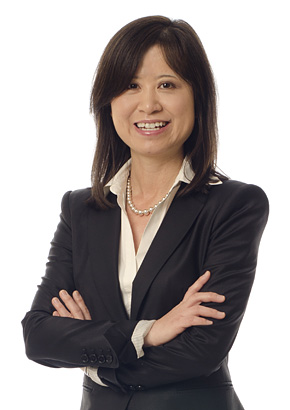 Fangli Chen Named 2012 "Up & Coming Lawyer" by Massachusetts Lawyers Weekly
Choate Press Release
| April 5, 2012
| Fangli Chen
Fangli Chen, partner in Intellectual Property at Choate, has been selected by Massachusetts Lawyers Weekly as a 2012 "Up & Coming Lawyer." The award recognizes attorneys who have practiced for 10 years or less and have already distinguished themselves in the practice of law.
At Choate, Dr. Chen represents biotech and pharmaceutical companies in the strategic development of complex IP portfolios that align with business goals. She also counsels companies on IP matters in connection with a public offering or acquisition, assists investors in assessing the technology and IP assets and risks for potential target investments, and advises clients on matters relating to technology or material transfer, licensing and research collaborations.
"We are very proud of Fangli's selection to this prestigious list," said William Gelnaw and John Nadas, co-managing partners of Choate. "She is a rising star who has built an impressive practice based on her deep scientific expertise, business acumen and strong legal talent."
Dr. Chen received her JD, cum laude, from Suffolk University in 2006, her PhD in biology from the Massachusetts Institute of Technology in 2001, her MS from Oklahoma State University in 1995 and her BS, highest distinction, from Fudan University (Shanghai, China) in 1990.