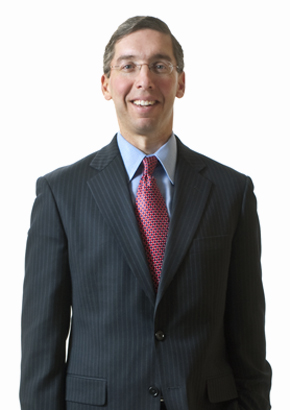 Education
Boston University School of Law
JD, 1998, cum laude
Boston University Law Review

University of Michigan
AB, 1995, with high distinction, Phi Beta Kappa
Admissions
Massachusetts
US District Courts, Massachusetts & Colorado
US Courts of Appeals, First, Second & Ninth Circuits
toggle

Spotlight - Stuart Glass Joins Choate

Stuart Glass has joined the firm as a partner in the Securities Litigation Group, where he will continue to focus his practice on representing clients in a wide range of business litigation matters. Read more...
Stuart Glass is a partner in the firm's Securities Litigation Practice. Mr. Glass has been named a Massachusetts Super Lawyer in Securities Litigation.
Practice Focus
Securities Litigation: represents companies and individuals in securities class action lawsuits, derivative litigation, SEC investigations, internal investigations, merger and acquisition related litigation and corporate governance matters. Represents mutual funds, trustees and investment advisers in litigation involving alleged violations of the Investment Company Act of 1940, federal securities law violations and breaches of fiduciary duty. Represents boards of directors and special committees in internal investigations, including those relating to Foreign Corrupt Practices Act (FCPA) matters.

Complex Commercial Litigation: represents public and private companies, officers, directors, private equity funds and hedge funds in a wide range of business litigation matters.
Representative Engagements
Conducted multinational investigation of private equity portfolio company concerning FCPA issues.
Conducted investigations on behalf of special committees in response to shareholder derivative demand letters.
Represented Fortune 500 company in class action litigation alleging fraud and breach of contract.
Represented public companies, audit committees, special committees of the board and officers and directors in internal investigations, SEC investigations and investigations by the Massachusetts Attorney General's Office.
Represented former senior executive of public company in internal investigation, SEC investigation and shareholder litigation.
Represented public companies, officers and directors and investment banks in numerous cases in which plaintiffs have unsuccessfully sought to enjoin M&A transactions.
Represented nation's largest mortgage lender and its board of directors and senior management in class action and derivative lawsuits concerning the collapse of the credit and capital markets, including dismissal with prejudice of cases in which plaintiffs alleged damages in excess of $2 billion.
Conducted internal investigation on behalf of special committee of mutual fund board concerning redemption of auction-rate securities.
Represented mutual fund trustees in investigation and civil litigation involving auction-rate securities (cases dismissed).
Represented Fortune 100 company in trial of books and records case under Section 220 of Delaware General Corporation Law in which institutional shareholder sought access to corporate records involving executive compensation.
Conducted internal investigation of hedge fund concerning alleged insider trading.
Represented investment advisers, mutual funds and trustees in class and derivative actions, including litigation under Section 36(b) of the Investment Company Act of 1940 for the payment of allegedly excessive management fees and allegedly improper revenue sharing and distribution expenses.
Represented major financial institution in arbitration involving termination of senior executive (judgment entered for client on all claims).
Represented public company and its officers and directors in post-closing dispute alleging fraud and unfair and deceptive acts and practices (judgment in favor of defendants upheld on appeal).
Represented public company officer and directors in class action alleging securities fraud (case dismissed and upheld on appeal).
Publications and Presentations
"Clouded Risks Will Require Lawyer-Accountant Collaboration," co-author, Boston Business Journal, January 2013.
"Best Way for Boards to Answer Demand Letters? It Depends," quoted, BoardIQ, November 2012.
"On The Move: Spotlight," featured, Boston Business Journal, April 2012.
"Choate Hall Lures Away Goodwin Procter Securities Vet," featured, Securities Law360, April 2012.
"Securities and Business Litigation," co-moderator, Massachusetts Continuing Legal Education Business Litigation Conference, Boston, January 2010.
Professional and Community Involvement
Mr. Glass is a member of the Boston, Massachusetts and American Bar Associations. The Medical Legal Partnership of Boston awarded Mr. Glass its 2010 "Excellence in Pro Bono Award" for his representation of a foster mother in a housing discrimination case.