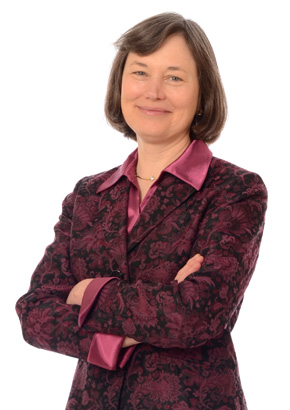 Karen Copenhaver Named 2013 Top Woman of Law
Massachusetts Lawyers Weekly
| August 12, 2013
Karen F. Copenhaver, a partner in the Business & Technology Group at Choate, has been named a 2013 "Top Woman of Law" by Massachusetts Lawyers Weekly. This award is given to women lawyers who have made great professional strides and demonstrated outstanding accomplishments in private practice, the corporate arena and social advocacy. Ms. Copenhaver will be honored at a ceremony in Boston on October 31, 2013.
"Karen is a trailblazer and role model who truly defines what it means to be a top woman lawyer," said William Gelnaw and John Nadas, co-managing partners of Choate. "She has been a longstanding leader and visionary for the open source community who also finds time for pro bono and volunteer work. We are very proud that she is being singled out for this prestigious honor."
Ms. Copenhaver's practice emphasizes technology transfer and licensing of intellectual property, particularly in the areas of patent licensing and software licensing and open source business models. She is also the director of intellectual property strategy for the Linux Foundation. She speaks annually on technology licensing and open source software at conferences around the globe.
Ms. Copenhaver serves on the board of directors of the Center for Women and Enterprise and is a partner with Social Venture Partners Boston. She is on the advisory board of Design that Matters, for whom she also provides pro bono counsel. Ms Copenhaver received her JD from Dickinson School of Law in 1979 and her BA from Dickinson College in 1976.