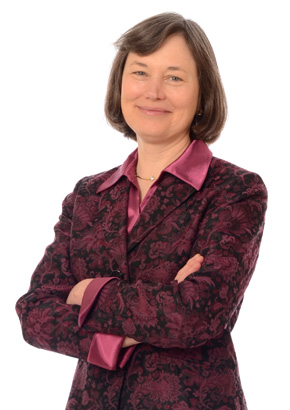 Karen Copenhaver Selected as Leading IP Strategist
Choate Press Release
| June 2, 2009
Karen Copenhaver, partner in business & technology, has been chosen by Intellectual Asset Management magazine as one of the world's top IP strategists. She is featured in the "IAM 250 – A Guide to the World's Leading IP Strategists."
To compile the IAM 250 Guide, the magazine spent six months speaking to leading IP professionals to identify individuals considered to be world-class IP strategists: men and women whose business is the creation, development, and deployment of strategies that enable rights owners to gain maximum value from their portfolios. Only those individuals nominated by their peers are listed in the IAM 250.
Ms. Copenhaver was chosen for this exclusive list because of her vast experience in handling the complexities of open source software licensing and business models for high profile technology companies.
"It is a great honor for Karen to be included among the world's top IP strategists in a survey of her peers. Nobody is more deserving of this than Karen," said William Gelnaw and John Nadas, co-managing partners.
In addition to her work at Choate, Ms. Copenhaver serves as co-legal counsel for the Linux Foundation, where she works closely with some of the world's best technology companies including IBM, HP, Intel, Google, Dell, Oracle, Sun, Cisco, Adobe, Hitachi, NEC, Novell, Fujitsu, Motorola, EMC, Nokia, Siemens, Texas Instruments, Toshiba and Mitsubishi Electric. She also speaks annually on technology licensing and open source software at over 20 conferences around the globe.
In 2008, Ms. Copenhaver was named to Mass High Tech's prestigious "Mass High Tech All-Stars" list, which honors the thought leaders and innovators throughout the New England technology sector. She was only the fifth lawyer to make the list in the award's 13-year history. She is regularly listed as a leading lawyer in her field in Chambers USA, Legal 500, and as a Massachusetts Super Lawyer.
Ms. Copenhaver received her JD from Dickinson School of Law in 1979 and her BA from Dickinson College in 1976.
IAM magazine is an international magazine that focuses on intellectual property from a business point of view, giving companies the inside track on how they can extract the maximum value from the patents, trademarks, copyrights and trade secrets they own.