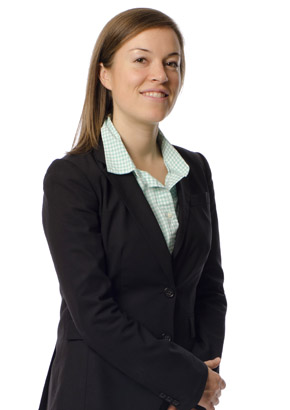 Education
Harvard Law School
JD, 2009
Boston College
BA, 2004, summa cum laude
Admissions
Massachusetts
US District Court, Massachusetts
Anita Spieth is an associate in the firm's Intellectual Property Litigation Group.
Practice Focus
Trade Secret Litigation: assists in trade secret protection and litigation, including plaintiffs seeking to protect proprietary information and defendants accused of misappropriation.
Intellectual Property Litigation: assists in patent, trade secret, copyright and trademark litigation on behalf of leading corporations, frequently including software and hardware developers, telecommunications and internet service providers and biotechnology companies.
Representative Engagements
Represented technology company in numerous misappropriation of trade secret actions relating to enterprise security, eGRC implementations and data storage technology. Cases also involved former employee's violation of non-competition and non-solicitation agreements. Successfully pursued and obtained preliminary injunctions.
Assisted in representation of mobile CT manufacturer and its founders in declaratory judgment action seeking to quash threats made by former employer. Lawsuit sought declaration of non-infringement, invalidity and unenforceability of patents as well as declaration that company and former employees did not misappropriate any trade secrets and abided by their fiduciary duties. Technology related to computed tomography with specific emphasis on detector arrays, scintillator crystals and data acquisition systems.
Assisted in representation of mobile CT manufacturer in lawsuit against former Principal Mechanical Engineer and new employer. Lawsuit alleged former employee misappropriated confidential information and violated non-compete obligations by working simultaneously for both companies. Complaint filed after forensic search revealed former employee's download of multiple engineering files from NeuroLogica's engineering document control system just prior to employee commencing work for new company.
Assist in representation of New England BioLabs, leader in production of and supply of reagents for life sciences industry, regarding theft of trade secrets by former employees and founders with respect to new company.
Assisted in representation of leading technology corporation in litigation against investment firm in securities fraud case.
Assisted in defense of media outlet against defamation claims.
Member of arbitration team that successfully represented company in dispute over costs of buying out minority shareholder.
Researched and executed Digital Millennium Copyright Act internet take-downs of infringing media on behalf of leading financial institution.
Publications and Presentations
Professional and Community Involvement
Ms. Spieth is a member of the Boston Bar Association and the Women's Bar Association. She represents individuals seeking asylum through Choate's partnership with the Political Asylum/Immigration Representation Project.