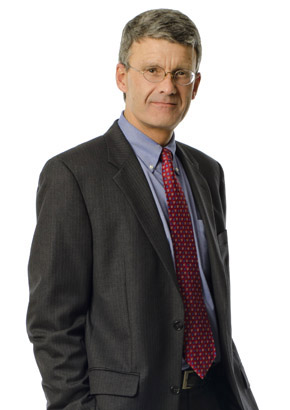 Education
Harvard Law School
JD, 1985, cum laude
Cornell University
BA, 1982, cum laude
Admissions
Massachusetts, State & Federal Courts
US Courts of Appeals
First, Third, Fifth, Seventh & DC Circuits
Brian Davis is co-chair of the firm's Litigation Department. Mr. Davis is an experienced trial attorney who has tried numerous cases in various state and federal courts and in arbitration over his more than 26 years of practice. His areas of specialty include the representation of individuals, businesses and government entities in complex commercial disputes, major torts, products liability defense, fraud and extra-contractual insurance litigation, and e-discovery matters. Mr. Davis is listed in Best Lawyers in America and repeatedly has been named a Massachusetts Super Lawyer.
Practice Focus
Major Commercial Litigation: complex business-to-business litigation, civil fraud, insurance and general commercial advice and litigation.
Significant Torts & Disasters: fires and explosions, products liability work, industrial accident investigation and defense, personal injury and insurance defense.
Product Recalls: advice and oversight regarding consumer product recalls, including Consumer Products Safety Commission Fast Track recalls.
Representative Engagements
Served as lead trial counsel for major biotechnology company in state court action brought by former executive alleging breach of his employment agreement and wrongful failure to make severance payments. Succeeded in obtaining pre-trial order dismissing all of plaintiff's claims as sanction for his discovery violations, awarding company over $240,000 in monetary sanctions, and permitting jury to draw adverse inference from plaintiff's misconduct. Won $5.75 million jury verdict against former executive at trial in March 2011.
Served as lead trial counsel for major institutional investors in federal court action against Fortune 100 company seeking rescission of investment contract or damages based on material misrepresentations and fraud concerning condition and status of assets that were subject of the investment. Defeated defendants' dispositive motions and tried investors' claims to court for two weeks in March 2008. Parties currently are awaiting court's decision.
Served as lead counsel for start-up pharmaceutical company in state court declaratory judgment and breach of contract action arising out of defendant's failure to successfully synthesize the required amounts of active pharmaceutical ingredient of new drug compound. Also represented company's independent consultant in related federal court action. Succeeded in obtaining dismissal of opposing party's principal claims against company's independent consultant, and in resolving all claims through favorable settlement in June 2011.
Served as lead counsel and primary government liaison for major Canadian testing equipment manufacturer in US recall of potentially defective electrical device in 2010. Interacted with Consumer Products Safety Commission and directed creation and coordination of manufacturer's successful Corrective Action Plan.
Served as lead counsel for state governmental entity in state court action concerning preemption of local control over operations of state entity. Succeeded in obtaining judgment on "case stated" basis in favor of state entity in April 2007, less than six months after commencement of litigation. Argued and obtained affirmance of trial court's decision in Massachusetts Supreme Judicial Court in April 2008.
Served as lead counsel for investor in federal court declaratory judgment action concerning investor's obligation to make further payments under multi-million dollar agreement with major pharmaceutical company to financially support development of series of pharmaceutical compounds. Succeeded in obtaining summary judgment on claims with value in excess of $100 million on "case stated" basis in favor of investor in district court in September 2005 after period of expedited discovery. Argued and obtained affirmance of district court's decision in US Court of Appeals for First Circuit in September 2006.
Served as lead counsel for major life insurance company as plaintiff in federal court action arising out of proposed borrowers' failure to close multi-million dollar commercial mortgage loan. At issue was enforceability of loan commitment and amount of damages, if any, suffered by insurer as result of borrowers' failure to close committed loan. Succeeded in winning $2.64 million jury verdict in favor of insurer in May 2006. The case subsequently settled for full amount of resulting judgment, plus substantial portion of insurer's attorney's fees and costs.
Served as lead counsel for respondent, international medical diagnostic company, in multi-week, multi-phase arbitration proceeding in California and related federal court litigation in Massachusetts involving collaboration for development of fully-automated nucleic acid diagnostic testing system. Matter settled in 2006 prior to issuance of final decision by arbitrator.
Served as lead counsel for major international fiber supplier in multi-party, state court product liability action arising out of largest explosion and fire loss in Massachusetts history (over $500 million). Succeeded in obtaining voluntary dismissal of Choate's client from litigation for nominal sum after aggressive defense effort.
Served as co-counsel for manufacturer/supplier in series of state and federal court actions involving interpretation and enforcement of various multi-million dollar supply contracts concerning rare metal used in production of electronic components. Assisted in obtaining multiple summary judgment decisions in favor of client and in obtaining affirmance of state court judgment by Massachusetts Supreme Judicial Court in March 2007.
Served as lead counsel for defendant manufacturer in multi-party, state court action arising out of chemical explosion and fire at industrial facility in Boston area. The principal plaintiffs were eleven responding firefighters who were injured in explosion and their spouses. Following successful settlement with individual plaintiffs, tried related third-party contribution claim against independent chemical supplier to jury for three-and-a-half weeks, resulting in substantial settlement during trial.
Publications and Presentations
"Judge Yanks Earlier e-Discovery Decision," quoted, Mass Lawyers Weekly, August 2011.
"Withdrawal of Landmark Ruling on Metadata Production," co-author, Securities Law360, July 2011.
"Smart Discovery Cost Management – A Study," panel member, LegalTech New York, January 2011.
"Turning the Tables on e-Discovery: How Innovation Can Transform Challenges into Opportunities," interviewed, The Metropolitan Corporate Counsel, August 2010.
"Navigating the New ALI 'Principles of the Law of Software Contracts'," presenter, June 2010.
"Nano-Liability: Risks, Regulations & Lawsuits," speaker, Materials Research Society 2009 Fall Meeting Symposium: The Business of Nanotechnology II, December 2009.
"Bar: Spoliation Sanction Sends Warning to Litigants," quoted, Massachusetts Lawyers Weekly, November 2009.
"Higher Pleading Standard Applies to all Civil Complaints," quoted, Massachusetts Lawyers Weekly, June 2009.
"Nanotechnology: Understanding and Managing the New Frontier," author, Andrews Litigation Reporter: Toxic Torts, April 2009.
"Recent and Pending Changes in the CPSA," co-author, Law360 – Product Liability, December 2008.
"Combining Leadership & Ethics," moderator, Association of Corporate Counsel's Learning to Lead: A New World Perspective for In-House Counsel, November 2008.
"To Arbitrate or to Litigate: Current Perspectives on Managing Complex Commercial Disputes," moderator, Choate Major Commercial Litigation Group Panel Discussion, November 2006.
"Explosions in the Courts: The Intersection of Law and Science," poster presentation, 20th International Colloquium on the Dynamics of Explosions and Reactive Systems, Montreal, August 2005.
"How to Prepare and Try Your First Jury Case," panel member, Massachusetts Bar Association Continuing Legal Education Series, Winter 2003 & 2004.
"Coping with Catastrophe – Dealing with the Legal and Public Relations Ramifications of a Corporate Crisis," presenter, Associated Industries of Massachusetts Seminar, October 2003.
"Assessing Responsibility for Significant Fires and Explosions," presenter, Massachusetts Attorney General's "Distinguished Lecturer" Series, February 2002.
Professional and Community Involvement
Mr. Davis is a member of Choate's Technology Committee, and a former member of the firm's Executive Committee. He is a member of both the Massachusetts Bar Association and the Boston Bar Association, as well as a member, since 1997, of the MBA's Committee on Professional Ethics.
Mr. Davis also is a member of the Board of Directors of The Home for Little Wanderers and former chairman of the Personnel Board of the Town of Walpole, Massachusetts.