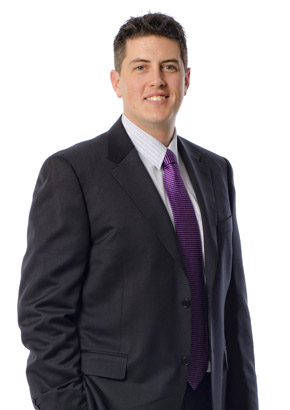 Education
University of Virginia School of Law
JD, 2001
Dartmouth College
AB, 1998
"outstanding, extremely smart and very business-minded"
Chambers USA
"smart, business-like and thoughtful"
The Legal 500
Christian Atwood is co-chair of Choate's Private Equity Group and a member of the Firm's eight-person Executive Committee. His practice focuses on mergers and acquisitions and other strategically important transactions, with a particular focus on private equity funds and their portfolio companies. Christian is an experienced and versatile counselor, well-known and sought out for his commercial acumen and bedside manner. His recent work has involved targets in a wide array of industries, throughout the U.S. and in international markets, including healthcare, industrials, manufacturing, oilfield services, SaaS, and other technology plays.
Christian has particular expertise handling complex middle-market deals. His recent engagements have involved well-known funds such as Avista Capital, Bridgepoint, Francisco Partners, Great Hill, HarbourVest, Intervale Capital, New Heritage Capital, Lee Equity Partners, Levine Leichtman Capital Partners, New Mountain Capital, Silversmith Capital, Spectrum Equity, and Windjammer Capital.
In addition to his work for sponsors and sponsor-backed companies, Christian is frequently retained by those who find themselves across the table from, or co-investing with, private equity funds, to provide counsel as to "market" terms and best practices in private equity–related structures, shareholder agreements, and incentive equity and other compensation–related arrangements.
Christian is listed in Chambers USA and The Legal 500 as a leading M&A lawyer in the field of private equity buyouts.
Practice Focus
Private Equity: representation of private equity funds in a broad range of transactions, including platform and add-on acquisitions, carve-outs and other divestitures, leveraged buyouts, majority and minority recapitalizations, and growth equity investments.
Mergers & Acquisitions: Represents institutional investors, portfolio companies and management teams in negotiating and structuring leveraged buyouts, recapitalizations, mergers and acquisitions.
Representative Engagements
Windjammer Capital Investors in numerous deals, including the acquisition of Protective Industries (acquired by Berwind); McKenzie Sports (acquired by Levine Leichtman Capital Partners); Rotex Global (acquired by Hillenbrand (NYSE: HI)); and ST Specialty Foods (acquired by Treehouse Foods (NYSE: THS))
Intervale Capital in the vast majority of deals completed in recent years, including the acquisition of Allied Oil & Gas; Antelope Oil Tool & Mfg. Co.; Certus Energy Solutions; EPIC Lift Systems; and Tier 1 Energy Solutions
The Blackstone Group (NYSE: BX) in connection with a number of software and technology-focused transactions, including the spinout and financing of iLevel Solutions LLC, and investments in Carbon Black (acquired by Bit9); Coupa; Secure Mentem; and ThoughtFocus Technologies
Spectrum Equity in connection with investments in iPay Technologies (acquired by Jack Henry and Associates (NASDAQ: JKHY)); ITA Software (acquired by Google); Mortgagebot (acquired by Davis + Henderson (TSX: DH)); WeddingWire; and Pictometry/ EagleView
New Heritage Capital in acquisition of REACH Air Medical Services (acquired by Air Medical Group); Centra Industries (acquired by Precision Castparts (NYSE: PCP)); and Castle Rock Industries (acquired by Alfred Karcher GmBH & Co.)
Guggenheim Partners and Pluribus Capital in carveout of publishing and new media assets, including Billboard Magazine and The Hollywood Reporter, from Nielsen (NYSE: NLSN)
Symmetric Capital in recapitalizations of TekLinks (acquired by Pamlico Capital) and Mathnasium
Bain Capital Ventures in connection with investments in iPay Technologies (acquired by Jack Henry and Associates (NASDAQ: JKHY)); and Booker
Publications and Presentations
"Choate Hall & Stewart, On The Private Equity Middle-Market: Competition, Fee Pressure And China," quoted, Forbes, November 2017
"PE predoctions: fundraising apace, small-business boost, tax changes," quoted, Buyouts, January 2017.
"U.S. LBO volume rises 9 pct while M&A drops 19 pct," quoted, Buyouts, December 2016.
"Be your own boss? Read this first," quoted, The Deal, February 2016.
"Industry Drill Down: Healthcare, Life Sciences and Technology," moderator, Thomson Reuters' Northeastern M&A/Private Equity Forum, December 2013.
"Energy Panel," moderator, MIT Sloan Private Equity Symposium, April 2013.
"Plan Ahead to Avoid Fateful Mishandling of Succession," co-author, Buyouts Magazine, October 2011.
"Dealmaking Outlook for 2011," author, The ACG Boston Newsletter, January 2011.
"Negotiating Sell-Side Engagement Letters," co-author, Buyouts Magazine, August 2010.
"Creative Approaches to Financing Private Company M&A in a Brave New (unlevered) World," author, Dealing with M&A Financing and Risk in a Changing Market: Leading Lawyers on Understanding Client Motivations, Assessing Risk, and Handling Mergers and Acquisitions in a Changing Market (Inside the Minds), January 2010.
"Three Indemnification Traps for Buyers to Avoid," co-author, Buyouts Magazine, April 2009.
Professional and Community Involvement
Mr. Atwood is a member of both the Boston Bar Association and the American Bar Association, and a member of the ABA's Mergers and Acquisitions Committee. He is actively involved in the firm's recruiting efforts, and a long-time member of the firm's Hiring Committee.
Mr. Atwood and his wife (a veterinarian) are active supporters of the Massachusetts Society for the Prevention of Cruelty to Animals and The Angell Animal Medical Center, both located in Boston's Jamaica Plain neighborhood.