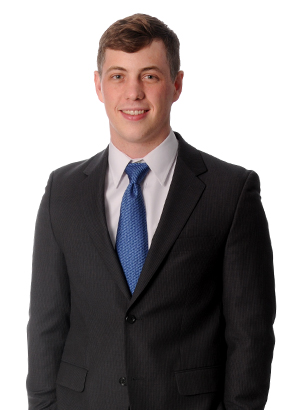 Education
California Institute of Technology
PhD, 2015, Chemistry
New York University
BS, 2010, Chemistry
Dr. Christopher Haley draws upon his scientific expertise to provide optimal solutions for clients. His technical background enables him to effectively counsel clients on intellectual property prosecution strategies within the life sciences industry.
Practice Focus
Intellectual Property: assists in the preparation and prosecution of patent applications, freedom-to-operate analysis and due diligence reviews.
Previous Experience
Dr. Haley earned his PhD at the California Institute of Technology. While there, he conducted research in the laboratory of Prof. Brian M. Stoltz, focusing on harnessing the power of reactive intermediates for their utility in the development of synthetic methodologies and in the synthesis of natural products. Prior to his graduate studies, Dr. Haley spent 2 years preparing porphyrin-fullerene (C60) conjugates and examining their electron-transfer properties under the guidance of Prof. David I. Schuster. Dr. Haley obtained his BS degree in chemistry from New York University.
Representative Engagements
Assists in preparing and prosecuting patent applications of chemical and pharmaceutical products.
Conducts prior art and freedom-to-operate analyses.
Publications and Presentations
"Progress Toward the Total Synthesis of Jorumycin," panelist, Chemistry and Chemical Engineering Seminar Day, California Institute of Technology, October 2014.
Expedient Synthesis of Benzannulated Heterocycles via Aryne Acyl-Amination/Condensation," panelist, 43rd Organic Symposium, University of Washington, June 2013.
"Development of a Palladium-Catalyzed Decarboxylative Cross-Coupling of (2-azaaryl)carboxylates with Aryl Halides," co-author, Tetrahedron, 2013.
"Triazole Bridges as Versatiile Linkers in Electron Donor-Acceptor Conjugates," co-author, J. Am. Chem. Soc., 2011.