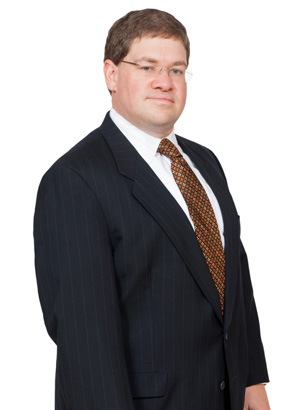 Education
Harvard Program on Negotiation, 2006
University of Connecticut Law School
JD, 1996, with honors
Cornell University
BA, 1991, magna cum laude
David Rickerby heads the Technology Transactions & Licensing Group.

Mr. Rickerby was named in The Legal 500 for technology transactions and has been listed as a Massachusetts Super Lawyer. He was selected as one of 15 "Up and Comers" to watch in Massachusetts by Massachusetts Lawyers Weekly in 2006 and was also identified as a Massachusetts Super Lawyers Rising Star in 2005 and 2006.

During law school, Mr. Rickerby worked in technology companies, negotiating their critical business agreements. He applies the practical, problem solving perspective he developed there to all of his negotiations. With over 16 years of experience, Mr. Rickerby has been involved in the negotiation over a thousand agreements.
Practice Focus
Bet-The-Company-Agreements: significant time working on high profile and mission critical agreements and joint venture arrangements for companies of all sizes, finding solutions through creativity, perspective and experience.

Early Stage & Venture Backed Companies: special focus on emerging venture backed companies where the technology is critical and intellectual property is the prime currency; counsels on both licensing and channel strategies as well as major transactions.

Cross Border & International Transactions: frequently represents US and Canadian companies licensing prime intellectual property assets into and out of the US markets.
Representative Engagements
Negotiated license arrangement in divestiture by Nielsen Company of the Billboard Top 100 data.
License from Ivy League university to start-up located in Silicon Valley and backed by Sand Hill Road venture funds.
Renegotiation of license terms upon dissolution of joint venture between UK public company (our client) and US public company.
Oversee open source diligence for brand name public mobile technology company in select M&A activities.
Represented private equity fund in negotiating surviving licenses between two divisions being divested to separate entities for in excess of $100 million each.
Review of IP licensing portfolio in conjunction with private equity firm purchase of data provide.
Representative public company clients have included RIM, Avid Technologies, Progress Software, Rational Software (now part of International Business Machines), VERITAS Software (now part of Symantec) and Citrix Software.
Counsels numerous privately held companies with software and hardware solutions spanning most vertical markets.
Leads the negotiation of full range of joint venture, strategic alliance, OEM, VAR, joint development and other technology partnering arrangements. Led negotiation of licensing deals valued as high as $5 billion.
Frequently represented clients in negotiations with Microsoft Corporation and IBM in licensing, development and acquisition transactions. Also negotiated against parties including Intel, Dell, Cisco, EMC, Nortel Networks, 3Com, Enterasys, Merrill Lynch, PNC Bank, HSBC, General Dynamics, Raytheon, SAIC, Unisys, SBC, Time-Warner (AOL), Comcast, Bertelsmann, Southern New England Telephone, Houghton-Mifflin and numerous federal, state and local governmental agencies, including the US Bureau of Land Management, the US Department of Education and State of New York.
Publications and Presentations
"Five Business Risks to Consider When Outsourcing Health IT," co-author, Technology Law360, February 2014.
"Licensing Compliance; Getting what you Negotiated - Pitfalls and Best Practices," panelist, Massachusetts Association of Technology Transfer Offices, December 2013.
"Building a Business in Massachusetts," panelist, EU-US e-Health Marketplace and Conference, October 2013.
"What Technology Companies Need to Know About Navigating the US Legal System," presenter, Launch In US Alliance, December 2011.
"International Commercial Contracting," co-chair, MCLE Seminar, Boston, October 2011.
"Licensing Intellectual Property," guest lecturer, Suffolk Law School Intellectual Property Law Certificate Program, October 2011.
"Open Source Issues," speaker, Practising Law Institute's Advanced Licensing Agreements Program, April 2011 and 2010.
"Open Source Licenses," panelist, Practising Law Institute's Understanding the Intellectual Property License, New York, October 2010.
"Spotlight on Corporate Governance," panelist, Harvard Law School, March 2010.
"Protecting Data," panelist, MCLE Introduction to Licensing, Boston, November 2009.
"IP Horror Stories," speaker, Cornell Entrepreneurship Educational Series, Ithaca, September 2009.
MTTC Pitch Panel, June 2009
"Cornell Ventures Challenge," judge, Entrepreneurship@Cornell, The Johnson School at Cornell University, Ithaca, April 2009.
"Before You Leap - Ways to Structure and Enforce a Contract to Avoid Litigation," panelist, Association of Corporate Counsel Conference - Northeast Chapter, Waltham, March 2009.
"IP Year in Review," speaker, Boston Bar Association, January 2009.
"Open Source: Inside and Out," speaker, Distributing, Licensing and Pricing Software and Other High Technologies, Massachusetts Continuing Legal Education, December 2008.
"Naked Without My Data: Transforming Data into Customers, Capital and Opportunity in the Innovation Economy," panelist, Naked Without My Data Seminar, Waltham, June 2009.
New England Corporate Counsel Association, Waltham, May 2008.
"Open Source, Issues and Opportunities," speaker, Practicing Law Institute, Chicago, April 2008.
"Software Patents Brown Bag," speaker, Boston Bar Association, Boston, January 2008
"Licensing 101," speaker, Boston Bar Association, Boston, December 2007
"Gap Funding Workshop," Massachusetts Association of Tech Transfer Officers, Boston, September 2007.
"GPL 3.0 Q&A," speaker, Choate Client Learning Presentation, August 2007.
"Hot Issues in Tech Transfer," speaker, MIT Enterprise Forum of Atlanta, July 2007.
"IP Basics," speaker, Swiss Entrepreneurship Mission, Boston, June 2007, 2008 and 2009
"Introducing GPL 3," Mass High Tech, Waltham, June 2007.
"IP Basics," speaker, MIT $100K Finalists Class, Boston, April 2007.
"Introduction to Patents," speaker, I2V (Invention to Venture), Cornell University, Ithaca, February 2007
IT Panel, speaker, MIT Technology & Entrepreneurship Forum, Cambridge MA, April 2006.
"Open Source and Beyond," speaker, LinuxWorld, Boston, April 2006.
Cornell Business Idea Competition, judge, Johnson School at Cornell University, Ithaca, March 2006, April 2007 and April 2008.
"IP Basics," speaker, Massachusetts Continuing Legal Education, Boston, January 2006.
Professional and Community Involvement
Mr. Rickerby is the former co-chair of the Boston Bar Association's Computer & Internet Law Committee. He serves on the Advisory Council for the Cornell University Entrepreneurship Program.