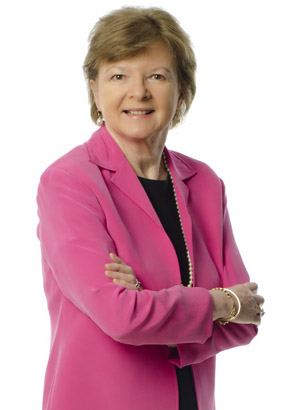 Eileen joined the Firm in 2004, bringing with her a wealth of more than 10 years of trust experience to her role as trust administrator to high net-worth individuals, families and private foundations. She works closely with trustees and clients in the implementation of complex estate plans involving generation-skipping transfers, grantor-retained annuity trusts, irrevocable insurance trusts, qualified personal residence trusts, qualified plans, partnerships, foundations and charitable trusts. She assists clients with budget development techniques and provides guidance, information and support to families in the care planning decision making process.
Prior to joining the Firm, Eileen took time off from her trust banking career to raise two children. During this 20-year period, she was an active volunteer in her children's schools, her church, a number of civic organizations, and in political and fundraising campaigns. She is a past president of the League of Women Voters of Needham and a past council member of the Boston Metro West Area chapter of the American Red Cross.
Eileen is a graduate of Bryant & Stratton Junior College. She also completed the ABA National Graduate Trust Program at Northwestern University and earned her Cannon Trust School Certificate from the Cannon Financial Institute.