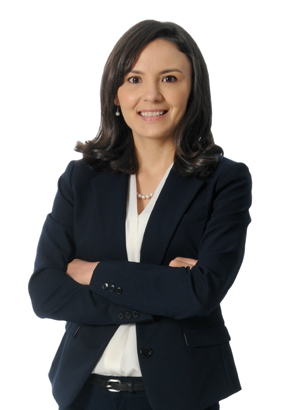 Education
Harvard University
PhD, 2016, Biological and Biomedical Sciences
Massachusetts Institute of Technology
BS, 2009, Biological Engineering
Dr. Ekaterina Pak utilizes her biological expertise to provide maximum results for her clients.
Practice Focus
Intellectual Property: assists in the preparation and prosecution of patent applications. Also assists with freedom-to-operate analysis, due diligence reviews, infringement opinions and invalidity analysis. Dr. Pak's work covers technologies including antibodies, small molecules, peptides, pharmaceutical formulations, methods of treatment using pharmaceutical compositions, biomarkers, gene therapy vectors, antibody production and purification, RNA interference and in vitro expression systems.
Previous Experience
Prior to joining Choate, Dr. Pak drafted early commercialization assessments for emerging biomedical technologies, investigated prior art and patent landscape for IP development and surveyed market size, commercial value, and competing interests in related fields at Harvard University.
Representative Engagements
Assisted in preparing and prosecuting patent applications for biomedical companies and research institutions, including applications for protecting antibodies and corresponding uses.
Assisted in due diligence and freedom to operate analysis for academic and industrial clients.
Conducted prior art and patent landscape searches for gene therapy, cancer immunotherapy, and commercial production of extracted biologic materials.
Publications and Presentations
"Hedgehog Signal Transduction: Key Players, Oncogenic Drivers, and Cancer Therapy," first author, Dev. Cell., 2016.
"RAS/MAPK activation drives resistance to Smo inhibition, metastasis, and tumor evolution in Shh pathway-dependent tumors," co-author, Cancer Res., 2015.
"New progenitors NESTIN(g)" in the EGL. Co-author, Neurosci. 2013.

"Coordinate activation of Shh and PI3K signaling in PTEN-deficient glioblastoma: new therapeutic opportunities," co-author, Nat. Med., 2013.