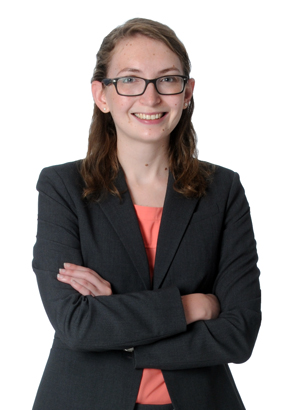 Education
Harvard University
PhD, 2017
AM, 2014
Chemistry
Boston University
BA, summa cum laude, 2012,
Chemistry
Dr. Erica D'Amato leverages her extensive background in organic and organometallic chemistry to provide patent protection to a variety of clients in the chemical field.
Practice Focus
Intellectual Property: assists in the preparation and prosecution of patent applications, as well as freedom-to-operate and patentability analyses.
Previous Experience
Dr. D'Amato earned her Ph.D. from Harvard University, working on the development of novel methods for the synthesis of small organic molecules. Her research emphasized the use of organometallic complexes to activate and functionalize inert bonds. In addition, she collaborated with a team of researchers to develop a new strategy for the synthesis of radiotracers with applications in PET imaging. As an undergraduate at Boston University, she investigated the use and application of light-activated metal catalysts as mild radical-generating species in organic reactions.
Publications and Presentations
"Selective Aromatic C–H Hydroxylation Enabled by η6-Coordination to Iridium (III)," co-author, Organometallics, 2015.
"18F-Deoxyfluorination of Phenols via Ru π-Complexes," co-author, ACS Central Science, 2017.
"Engaging Unactivated Alkyl, Alkenyl, and Aryl Iodides in Visible-Light-Mediated Free Radical Reactions," co-author, Nature Chemistry, 2012.
"Selective Aromatic C–H Hydroxylation Enabled by η6-Coordination to Iridium (III)," presenter, Gordon Research Conference on Organometallic Chemistry, 2016.
"Mechanistic Insight Into Photoredox-Catalyzed Reductive Deiodination," presenter, American Chemical Society 244th National Meeting, 2012.