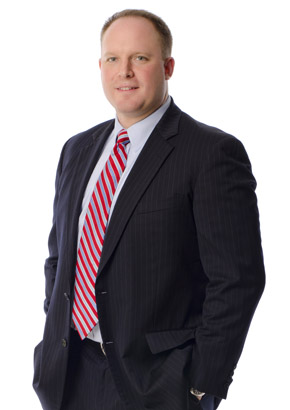 Education
Suffolk University Law School
JD, 2003, summa cum laude
Middlebury College
BA, 1999
Admissions
Massachusetts
US District Court, Massachusetts
US Court of Appeals, First and Federal Circuits


Mark Edgarton has significant experience representing some of the country's leading technology companies concerning a wide-range of intellectual property and commercial matters. Mr. Edgarton has litigated matters in courts across the country, including California, Delaware, Georgia, Illinois, Massachusetts, New Jersey, Texas and Washington. He has also represented clients in international arbitration proceedings.
Mr. Edgarton has been named a Massachusetts Super Lawyers Rising Star from 2009-2012. Mr. Edgarton previously served as a Special Assistant District Attorney for Suffolk County. In that capacity, he first chaired numerous trials and evidentiary hearings.
Practice Focus
Trade Secret Litigation: represent defendants intrade secret misappropriation litigation and plaintiffs protecting proprietary information across various industries.
Intellectual Property Litigation: patent infringement and other intellectual property litigation on behalf of technology, internet and medical device companies.
Complex Commercial Litigation: business disputes involving technical and non-technical matters, including claims for breach of contract, tortious interference, misrepresentation, fraud, unfair and deceptive trade practices and other similar claims.
Representative Engagements
Counsel for Akamai in patent case involving data transmission over internet.
CDS v. Akamai, ED Tex
Represent LogMeIn in DJ action against NPE regarding patents related to web "click-to-chat" functionality.
LogMeIn Inc. v. Pragmatus Telecom LLC, D Del
Represent EMC in numerous trade secret actions relating to enterprise security and eGRC implementations.
EMC v. OrangePoint, LLC, D Kan
EMC v. Butcher, Middlesex County, Mass
EMC v. Pantaenius et al., Middlesex County, Mass
EMC v. Darbyshire, Suffolk County, Mass
Led internal investigation on behalf of one of nation's largest financial services companies concerning allegations of trade secret misappropriation and breaches of employee confidentiality agreements.
Defended group buying company in multiple cases involving claims for patent infringement and misappropriation of trade secrets.
Defended EMC and its subsidiary in action alleging misappropriation of trade secrets, trademark infringement and false advertising concerning document archival software.
Mobius Management Systems, Inc v. Acartus, Inc and EMC Corporation, D Del
Lead counsel for Hewlett-Packard Company in international arbitration in India involving numerous disputes related to outsourced software development center agreement in India.
Defend Insulet Corporation in patent infringement actions involving insulin delivery and blood glucose meter technology.
Becton Dickinson and Company v.Insulet Corporation, D NJ
Medtronic MiniMed v. Insulet Corporation, CD Cal
Represented Akamai in patent infringement action involving internet content delivery technology. After three week trial, jury returned favorable verdict of more than $45 million, which was listed among top 50 verdicts nationally in 2008 by National Law Journal.
Akamai Technologies v. Limelight Networks, D Mass
Represented Tillotson in multiple license enforcement cases, injunction hearings and mediations involving breaches of license agreements and violations of Uniform Fraudulent Transfer Act. Client obtained several favorable court rulings and recovered millions of dollars in license fees.
Tillotson Corp. v. numerous entities, ND Ga, ND Ill
Lead counsel for Hewlett-Packard Company in action alleging unfair and deceptive trade practices and breaches of business development and computer consulting agreements in United States and Saudi Arabia.
Advanced Technical Instructions v. Hewlett-Packard Company, D Mass
Defended EMC in defense of breach of contract action seeking recovery of multi-million dollar damages. EMC obtained favorable summary judgment ruling on all counts.
Vision Systems v. EMC Corporation, Suffolk County, Mass.
Represented IBM in successful defense against breach of contract and tortious interference claims. IBM obtained favorable summary judgment ruling that was affirmed on appeal.
Earley and Associates, Inc v. IBM, Middlesex County, Mass.
Professional and Community Involvement
Mr. Edgarton is a member of the Boston Bar Association, the Massachusetts Bar Association and the American Bar Association.