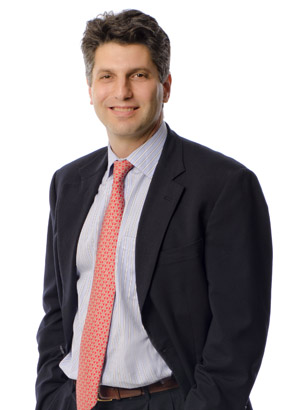 Education
Boston University School of Law
JD, 1993
Editor in Chief, Banking Law Journal
Columbia University
BA, 1989
Lee Feldman is Co-Chair of the Firm's Private Equity Group. He has been named a Massachusetts Super Lawyer and to Best Lawyers of America.
Practice Focus
Private Equity: representation of private equity and venture capital funds and their portfolio companies in investment, fund formation and buy-out transactions in a variety of industries, including healthcare, technology, energy and clean-tech and financial services.
Mergers & Acquisitions: leveraged buyouts, mergers and acquisitions and going private transactions for companies in many industries.
Public Company & Securities: public offerings (including IPOs) of equity and debt securities and ongoing public company representation including '34 Act reporting.
Previous Experience
Mr. Feldman's prior experience includes serving as Senior Vice President and General Counsel of American Dental Partners, Inc. (Nasdaq: ADPI).
Representative Engagements
Acquisition by private equity fund client of wireless insurance provider and subsequent sale to financial buyer.
Multiple acquisitions on behalf of private equity fund clients in lab services businesses.
Numerous transactions in energy and clean-tech sector, including representation of leading strategic acquiror/consolidator and clean-tech venture capital firm.
Numerous buy-side and sell-side transactions in dental practice management sector.
$640 million sale of private-equity backed nursing home operator to large buyout fund.
Leveraged buyout of healthcare services company.
$70 million IPO of on-demand software company.
$60 million IPO of life sciences company.
$770 million merger of equals and subsequent $110 million acquisition by publicly-traded identity solutions company.
$172 million public offering by IT services company.
Minority investment by private equity firm in concierge medicine company.
Publications and Presentations
"M&A Trends in the DSO Industry," panelist and conference co-organizer, Conference for Dental Service Organizations, New York, June 2014.
"Independent Founder-Owned DSOs/Large Group Practices," panel moderator and conference co-organizer, Conference for Dental Service Organizations, New York, May 2013.
"Key Deal-Making Trends: Lessons From the Healthcare Industry," moderator, iGlobal Forum's Annual M&A Investing Summit, New York, February 2013.
"Q&A With Choate's Lee Feldman," featured, Private Equity Law360, November 2011.
"Managing the Impact of the Federal Healthcare Policy Shift – The Legal & Regulatory Changes That Will Impact PE Investors Most," moderator, New Sectors, New Structures, New Opportunities for Private Equity Investing in Healthcare, Now That the Government's Reforms Have Tilted the Playing Field, Capital Roundtable MasterClass, New York, October 2010.
"Negotiating Sell-Side Engagement Letters," co-author, Buyouts Magazine, August 2010.
"Middle Markets," moderator, MIT Sloan Private Equity Symposium, April 2010.
"Beyond the First Round," panelist, Harvard Business School Entrepreneurship Conference, February 2010.
"Executing Healthcare Buyouts During this Tough Environment," moderator, Healthcare Buyouts – Where PE Investors Can Find Opportunities After Obama's Healthcare Reforms, Capital Roundtable Healthcare MasterClass, New York, November 2009.
"The Complexity of Compromise," co-author, Mergers & Acquisitions, August 2009.
"Opportunities in the Middle Market," moderator, MIT Sloan Private Equity Symposium, April 2009.
"Antidote," quoted, PrivateEquityCentral.net, December 2008.
"Money, Medicine, and Regulatory Minefields — Navigating Healthcare Services Buyouts," co-author, Buyouts Magazine, April 2006.
Professional and Community Involvement
Mr. Feldman is a member of the American Bar Association and the Boston Bar Association. He has served on the firm's Executive Committee and Compensation Committee. Mr. Feldman is a passionate tennis player and was a member of Columbia University's tennis team that won an Ivy League Championship and competed in the NCAA Division I National Championships.