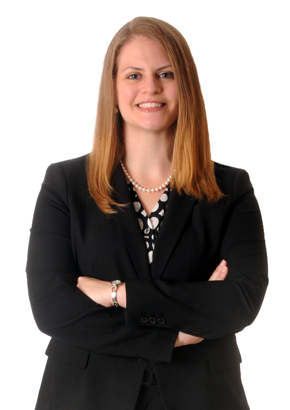 Education
Case Western Reserve University
PhD, 2013, Neuroscience
Mount Holyoke College
BA, 2004, cum laude, highest honors
Neuroscience and Behavior
Dr. Smith draws on her technical and professional experience to assist clients with intellectual property protection and strategy across a broad range of areas in the life sciences industry. She works with clients of all sizes to formulate creative and optimal solutions that align with their business goals.
Practice Focus
Intellectual Property: assists in the preparation and prosecution of patent applications. Also assists with freedom-to-operate analysis, due diligence reviews, infringement opinions and invalidity analysis.
Previous Experience
Dr. Smith worked as an intern in the Intellectual Property Group at Partners Healthcare Innovation, where she evaluated a wide-range of invention disclosures for Massachusetts General, Brigham & Women's and McLean Hospitals. She also conducted prior art searches, competitive landscape reviews, freedom to operate analyses and assisted in overall patent strategies. Prior to working at Partners, Dr. Smith was a postdoctoral fellow and science writer at Brandeis University. She has also served as an intern in the Brandeis University Technology Licensing Office, as a Venture Creation and Business Development Intern at PureTech Ventures and a Science Education writer for the Journal of Visualized Experiments.
Dr. Smith conducted her doctoral research at the Lerner Research Institute in the Cleveland Clinic, exploring the pathogenesis of neurological diseases in postmortem human tissue and studying the development of the central nervous system using rodents as a model system. The majority of her studies focused on the origin of central nervous system cells in the developing mammalian brain, particularly resident stem cell populations and astrocytes. She employed a wide variety of techniques including developing and characterizing novel transgenic animals, cell culture and transplant studies and advanced imaging. Dr. Smith completed her undergraduate studies at Mount Holyoke College, where she was a recipient of fellowships from both the Howard Hughes Medical Institute and the National Science Foundation.
Representative Engagements
Assists in due diligence, freedom to operate analysis and portfolio management for academic and industrial clients.
Conducts expert prior art and patent landscape searches.
Publications and Presentations
"Cryo-electron tomography reveals ciliary defects underlying human RSPH1 primary ciliary dyskinesia," co-author, Nat Communications, (accepted for publication).
"Structural Mechanism of the Dynein Powerstroke," co-author,
Nat Cell Biol., 2014.
"Mapping Astrocyte Development in the Dorsal Cortex of the Mouse Brain," author, OhioLink, 2013.
"Specification of an astrocyte-restricted lineage at the beginning of nervous system development," invited talk, American Society for Neurochemistry, Baltimore, MD, 2012.
"BT4 cells generate a dynamic cell population in the developing mouse brain," invited talk, Gordon Research Conference in Myelin, Ventura Beach, CA, 2010.
"Beta-4 Tubulin Identifies a Primitive Cell Source for Oligodendrocytes in the Mammalian Brain," co-author, J. Neurosci., 2009.
"Neurogenesis in Chronic Lesions of Multiple Sclerosis," co-author, Brain, 2008.
"The Effects of Early Postnatal Environment on the on the Development of Behavior and the Development of the GABA Pathway in Two Strains of Mice," author, Mt. Holyoke Archives, 2004.
"Effects of a common pesticide on behavior and adrenal hormone secretion in an amphibian," co-author, Integrative and Comparative Biology, 2002.
Professional and Community Involvement
At Case Western Reserve University, Dr. Smith served on several committees for various institutional and educational initiatives including the Graduate Student Organization at the Cleveland Clinic and as a panelist, judge and reviewer for undergraduate research at CWRU. Dr. Smith currently serves on the membership committee for the Association of Women in Science Massachusetts Chapter, is an Alumna Admissions Volunteer for Mount Holyoke College and recently served as a panelist for high school girls interested in STEM careers.