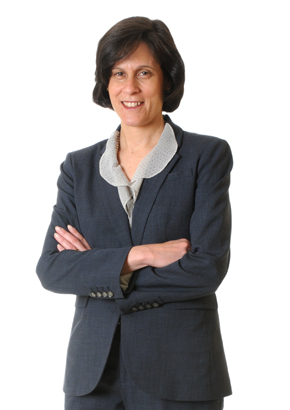 Education
Harvard Law School
JD, 1991, cum laude
Harvard College
BA, 1988, magna cum laude
toggle

Melissa Tearney Selected by The NLJ

Melissa Tearney has been selected as a "White Collar Crime Trailblazer" by The National Law Journal. Read more...

toggle

52 attorneys at the firm – 79 percent of the firm's equity partners – have been selected for inclusion in The Best Lawyers in America® 2016. Read more...
Melissa Tearney is a partner in the firm's Government Enforcement & Compliance Practice Group. She has been named a "Top Woman of Law" by Massachusetts Lawyers Weekly, is a Massachusetts Super Lawyer and is listed in Best Lawyers in America.
Practice Focus
Government Enforcement & Compliance: Ms. Tearney represents individuals and corporations in criminal matters in several substantive legal areas, including: healthcare fraud and abuse; bank, mortgage lending and other financial institutions fraud; financial fraud; affordable housing, HUD and real estate fraud; hazardous waste and other environmental violations; foreign corrupt practices; customs violations; antitrust violations; and civil and criminal RICO. She routinely represents clients before state and federal grand juries and investigative bodies and has extensive trial and appellate experience. She also assists clients to develop programs to comply with all applicable laws and prepares compliance manuals to prevent governmental or regulatory scrutiny.
Representative Engagements
Defense of international pharmaceutical companies in federal and state investigations involving sales and pricing practices.
Defense of international medical device company in federal criminal and civil investigation alleging Anti-Kickback Statute violations.
Defense of academicians and universities in research misconduct proceedings.
Defense of individual executives in federal and state investigations targeting international pharmaceutical companies.
Defense of metal refining company for foreign corrupt practices and customs violations.
Defense of medical device company in civil False Claims Act litigation.
Defense of individuals against allegations of environmental violations.
Defense of companies and executives against allegation of accounting fraud.
Publications and Presentations
"Expanded Access – A Regulatory Balancing Act For Drug Cos." co-author, White Collar Law360, June 2016.
"Trends in White Collar Defense Practice: Stepped-up Government Enforcement Efforts in the Pharma and Medical Device Industries," interviewed, The Metropolitan Corporate Counsel, April 2011.
"Choate Picks up Nixon Peabody White Collar Guru," featured, White Collar Law360, March 2011.
"Are You Being Bribed?: Health Care Ethics and Compliance in the AdvaMed Code Era," co-author, The American Journal of Orthopedics, March 2006.
Professional and Community Involvement
Ms. Tearney is a member of Hebrew SeniorLife's Board of Directors and chair of the board's Governance and Conflicts Committees as well as a member of the Development and Audit and Compliance Committees. She is president of Greater Boston Legal Services and serves on its Board of Directors and Executive Committee. Ms. Tearney also serves on Camp Bauercrest's Board of Directors and Executive Committee and is a Trustee of Thayer Academy. She is a member of the Massachusetts Bar Association, the Women's Bar Association and Phi Beta Kappa. Additionally, Ms. Tearney is a member of the Firm's Executive Committee and has served as co-chair of the firm's Hiring Committee and Summer Program.