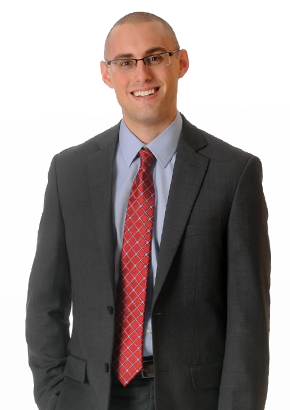 Education
Boston College
PhD, 2015, Chemistry
Stonehill College
BS, 2010, Biochemistry
Dr. Nicholas Pace draws upon his extensive scientific expertise to counsel clients on intellectual property protection and strategies across a broad range of technologies, with a particular focus in the areas of chemistry and biotechnology.
Practice Focus
Intellectual Property: assists in the preparation and prosecution of patent applications. Also assists in due diligence reviews, freedom-to-operate analyses and patentability analyses.
Previous Experience
Dr. Pace received his PhD from Boston College, conducting research under Dr. Eranthie Weerapana. His graduate research focused on the synthesis and application of peptide-based chemical probes to interrogate cysteine-mediated protein activities. This work encompassed a broad range of scientific fields, including organic synthesis, peptide chemistry, biochemistry and proteomics. While at Boston College, he worked within the Office of Technology Transfer and Licensing, where he analyzed newly developed technologies amendable to patenting. Prior to obtaining his PhD, Dr. Pace spent two years working on the synthesis of polyhydroxylated pyrrolizidines as inhibitors of glycosyltransferases at Stonehill College, where he completed his undergraduate degree in biochemistry.
Representative Engagements
Assists in preparing and prosecuting patent applications of chemical and pharmaceutical products.
Conducts comprehensive prior art and patentability analyses.
Publications and Presentations
"Zinc-Binding Cysteines: Diverse Functions and Structural Motifs," first author, Biomolecules, 2014.
"Selective 4,6-O-Benzylidene Formation of Methyl α-D-Mannopyranoside Using 2,6-Dimethylbenzaldehyde," co-author, Carbohydr. Res., 2014.

"A Competitive Chemical-Proteomic Platform to Identify Zinc-Binding Cysteines," first author, ACS Chem Biol., 2014.

"An Isotopically Tagged Azobenzene-Based Cleavable Linker for Quantitative Proteomics," co-author, Chembiochem., 2013.
"Diverse Functional Roles of Reactive Cysteines," first author, ACS Chem. Biol., 2013.

"1,3,4-Triazine As A Modular Scaffold For Covalent Inhibitors With Streamlined Target Identification," co-author, J. Am. Chem. Soc., 2013.

"An Inhibitor of Glutathione S-Transferase Omega 1 That Selectively Targets Apoptotic Cells," first author, Angew. Chem. Int. Ed., 2012.

Professional and Community Involvement
At Boston College, Dr. Pace served as a representative within the Graduate Student Association and provided individual tutoring to chemistry students.