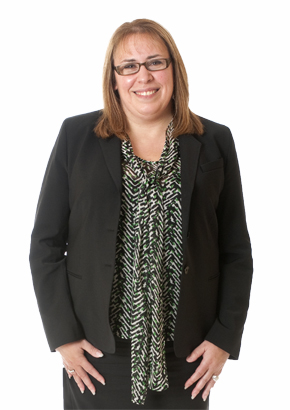 Pearl Bell is the Manager in the Trust Administration Department. Ms. Bell serves a dual role in the department by dividing her time between the management of the Trust Administration Department and working with clients and other members of the Wealth Management Group on account administration.

Ms. Bell joined the Firm in 1994 as a member of the Tax Department. In 1998, she became a Trust Administrator and focused exclusively on the administration of estates and trusts for the next six years before becoming a Manager in 2004.

As a Trust Administrator, Ms. Bell works closely with members of Choate's Wealth Management Group to coordinate the management of client accounts.
Her work focuses on the administration of accounts for large family groups. Ms. Bell administers a range of account types including revocable and irrevocable trusts, charitable foundations, investment accounts, and S-corporations. Working with a Choate attorney, Ms. Bell assists clients with a variety of financial, domestic and estate planning matters. Her focus is on building strong client relationships and providing integrated financial services that consider all aspects of a client's needs.

Ms. Bell graduated magna cum laude from Indiana University of Pennsylvania with a BS in Accounting. She is also a graduate of Cannon Financial Institute's Trust School.