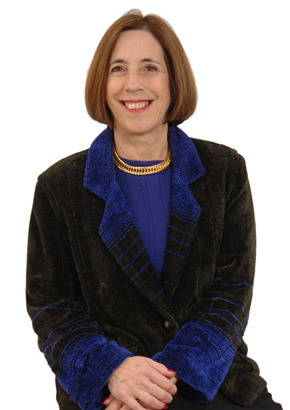 Education
Harvard Law School
JD, 1974, cum laude
Radcliffe College
AB, 1971, magna cum laude
Professional and Community Involvement
Roz Daum is an Executive-in-Residence at Babson College. Previously, she was the Chairman of the Board of Directors of The Center for Women and Enterprise and a Director of the Center for Women's Business Research, where she served as Vice Chair of Corporate Development and a member of its Strategic Planning Task Force. Ms. Daum has also served as a Trustee of the United States Law Firm Group and founding member and a member of the Steering Committee of Inside-Outside, (ISOS), an organization which brings together women lawyers in law firms and corporate organizations. Ms. Daum also was a founder of the Massachusetts Harvard Law School Alumnae Network. Ms. Daum was a director of Dancing Deer Baking Co., Inc. and a member of the Board of Advisors of Communispace Corporation until the company's sale in 2011.
Ms. Daum is a member of the American Bar Association, the Massachusetts Bar Association and the Boston Bar Association. She was the Membership Co-Chair of the Massachusetts Software Council (now the Massachusetts Technology Leadership Council) and served as the moderator of the Council's Legal Issues Series.
Legal Experience
Ms. Daum was a member of Choate's Business & Technology and Private Equity Groups from 1974 to 2007. Prior to her retirement in 2007, she served as general outside counsel to developing entrepreneurial businesses and had extensive experience providing counsel to venture capital firms and search funds.
Teaching Experience
Ms. Daum has been a guest lecturer at the Harvard Business School and in the Harvard-MIT Joint Program on Health Sciences and Technology. For many years she taught about mergers and acquisitions for the American Management Association and participated in programs sponsored by Massachusetts Continuing Legal Education - Practicing Law Institute.
Awards
Ms. Daum was listed in The Best Lawyers in America in each year of her practice since 2002 and was named one of the Top Ten Women Lawyers in Boston by Women's Business. From 2004-2006 she was designated as a Massachusetts Super Lawyer by the publishers of Law & Politics and Boston Magazine.
Personal
Ms. Daum lives in Winchester with her husband, Andrew Nichols. She has three grown daughters, Brenda, Laura and Valerie.