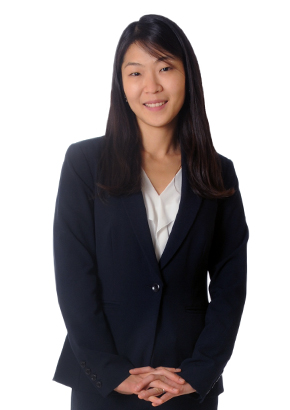 Education
Massachusetts Institute of Technology
PhD, 2011, Chemical Engineering
Pohang University of Science and Technology
BE, 2005, summa cum laude, Chemical Engineering
Admissions
US Patent & Trademark Office


Su Kyung Suh PhD, has a sophisticated understanding of how business objectives align with intellectual property strategy, combined with in-depth technical expertise in material science, chemistry and physics, which allows her to deliver optimal solutions for clients.
Practice Focus
Intellectual Property: works with clients of all sizes in the preparation and prosecution of patent applications. Also assists with freedom-to-operate analysis, due diligence reviews, infringement opinions, invalidity analysis and executes technical scientific analysis for litigation matters.
Previous Experience
Prior to joining Choate, Dr. Suh worked as a senior engineer for Samsung Information Systems America. In that capacity, she researched and developed quantum dot solar cells as a project leader. She was also a technical consultant for Novartis Pharmaceuticals where she worked with a team to develop and assess continuous manufacturing technologies for the pharmaceutical industry, and was a technical consultant for BP where she worked with a team to assess the economical and technological value of implementing lean manufacturing organic compound production.
Dr. Suh completed her PhD studies at Massachusetts Institute of Technology, where her research examined the three synthesis methods of superparamagnetic units. She developed process-dependent clustering of monodisperse magnetic nanoparticles using a solvent evaporation method from solid-in-oil-in-water type emulsions. Dr. Suh also created non-spherical magnetic micro particles with multiple functionalities, shapes and chemistries using stop-flow lithography, and in situ co-precipitation, and incorporated magnetic beads into hydrogel micro particles via stop-flow lithography.
Representative Engagements
Assists in due diligence, freedom to operate analysis and portfolio management for academic and industrial clients.
Conducts expert prior art and patent landscape searches.
Publications and Presentations
"Synthesis of Nonspherical Superparamagnetic Particles: In Situ Coprecipitation of Magnetic Nanoparticles in Microgels Prepared by Stop-Flow Lithography," first author, J.Am.Chem.Soc., 2012.
"Synthesis of Magnetic Hydrogel Microparticles for Bioassays and Tweezer Manipulation in Mircrowells," first author, Microfluid Nanofluidics, 2012.
"Using Stop-Flow Lithography to Produce Opaque Microparticles: Synthesis and Modeling," first author, Langmuir, 2011.
"Sonochemical Synthesis of Magnetic Janus Nanoparticles," co-author, Langmuir, 2011.
"Controlled Assembly of Nanoparticle Structures: Spherical and Toroidal, Superlattices and Nanoparticle-Coated Polymeric Beads," co-author, Langmuir, 2009.