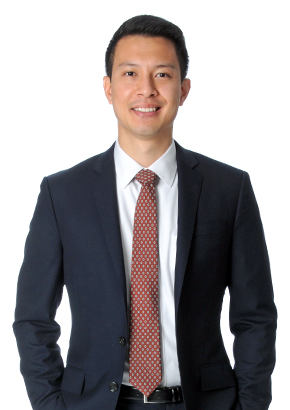 Education
Massachusetts Institute of Technology
PhD, 2017, Biological Chemistry
Cornell University
BA, 2011, Chemistry, magna cum laude
Dr. Surin Mong draws upon his multidisciplinary training to assist clients in obtaining and protecting intellectual property, particularly in the areas of chemistry and biotechnology.
Practice Focus
Intellectual Property: assists in the preparation and prosecution of patent applications, as well as freedom-to-operate and patentability analyses.
Previous Experience
Dr. Mong earned his PhD at the Massachusetts Institute of Technology working in the fields of organic and biological chemistry. His research focused on the design and chemical synthesis of proteins with novel functions. In a collaboration with a biotechnology company, Dr. Mong led chemistry efforts to develop antibody-drug conjugates to combat infectious disease. His research also examined structure-function relationships of heterochiral proteins and method development for peptide synthesis. As an undergraduate at Cornell University, Dr. Mong used X-ray crystallography to study structures of bacterial metabolic enzymes.
Publications
"A Perfluoroaromatic Abiotic Analog of H2 Relaxin Enabled by Rapid Flow-Based Peptide Synthesis," co-first author, Org. Biomol. Chem. 2016.
"Rapid Flow-Based Peptide Synthesis," first author, ChemBioChem, 2014.
"Rapid Total Synthesis of DARPin pE59 and RNase a.," co-author, ChemBioChem, 2014.
Professional and Community Involvement
Dr. Mong is a member of the American Chemical Society.