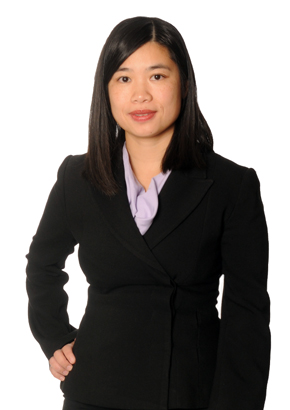 Education
Massachusetts Institute of Technology
PhD, 2007, Molecular Biology
California Institute of Technology
BS, 1996, Molecular Biology
Admissions
US Patent & Trademark Office
Languages
Vietnamese
Swedish
Suzanne P. Nguyen rejoined Choate as a Patent Agent in the firm's Intellectual Property Group. Dr. Nguyen combines her in-house and previous experience at Choate to deliver clients focused, practical advice that takes into account their business needs. Dr. Nguyen is noted for her ability to distill complex technical concepts and present them for audiences ranging from business executives to other scientists to high school students.
Practice Focus
Intellectual Property Prosecution: works with life sciences clients at various stages of development to build and manage their patent portfolios. Also, assists with freedom-to-operate analysis, due diligence reviews, infringement opinions, invalidity analyses and technical analyses for litigation matters.
Previous Experience
Prior to re-joining Choate, Dr. Nguyen was a patent advisor at Molnlycke Health Care AB, a health care and medical device company in Sweden. As part of the legal team, she performed freedom to operate analyses, assisted in negotiating intellectual property agreements, assisted in performing diligence reviews of potential acquisitions and managed the company's intellectual patent portfolio.
Previously at Choate, Dr. Nguyen drafted and prosecuted biotechnological patents for biotechnology, pharmaceutical and university clients of various sizes.
Dr. Nguyen completed her PhD studies at the Massachusetts Institute of Technology, where she wrote a thesis on the role of DNA-modifying enzymes in nervous system development. Her research experience also includes projects in cancer biology, immunology and developmental biology.
Representative Engagements
Assisted in due diligence for biotechnology company preparing for initial public offering.
Creates and manages patent portfolios for academic, pharmaceutical and biotech clients, including portfolios involving biologics, biotechnology, diagnostics, drug delivery, genomics, immunology, medical devices, neuroscience, oncology and pharmaceuticals.
Publications and Presentations
"Managing US Patent Prosecution from Abroad," presenter, Global Patent Congress, September 2014.
"Developments in US Patent Law," presenter, Nordic Intellectual Property Rights Conference, March 2014.
"What Young Inventors Need to Know about Patents," author, Imagine, February 2014.
"The Amazing Placenta," author, The Atlantic, December 2013.
"Ablation of de novo DNA methyltransferase Dnmt3a in the nervous system leads to neuromuscular defects and shortened lifespan," co-author, R. Developmental Dynamics, June 2007.
"Suppression of Intestinal Neoplasia by Deletion of Dnmt3b," co-first author, Molecular and Cell Biology, April 2006.
"Developmental Biology: A Field in Depth," author, Imagine, December 2002.
"A Critical Role for Dnmt1 and DNA Methylation in T Cell Development, Function, and Survival," co-author, Immunity, November 2001.
"Requirement of Shp-2 Tyrosine Phosphatase in Lymphoid and Hematopoietic Cell Development, co-author, Blood, February 2001.
"Promoter Element for Transcription of Unrearranged T-Cell Receptor Beta-Chain Gene in Pro-T Cells," co-author, Blood, May 1999.
Professional and Community Involvement
Dr. Nguyen is a member of the Boston Patent Law Association and of the Museum of Science in Boston.