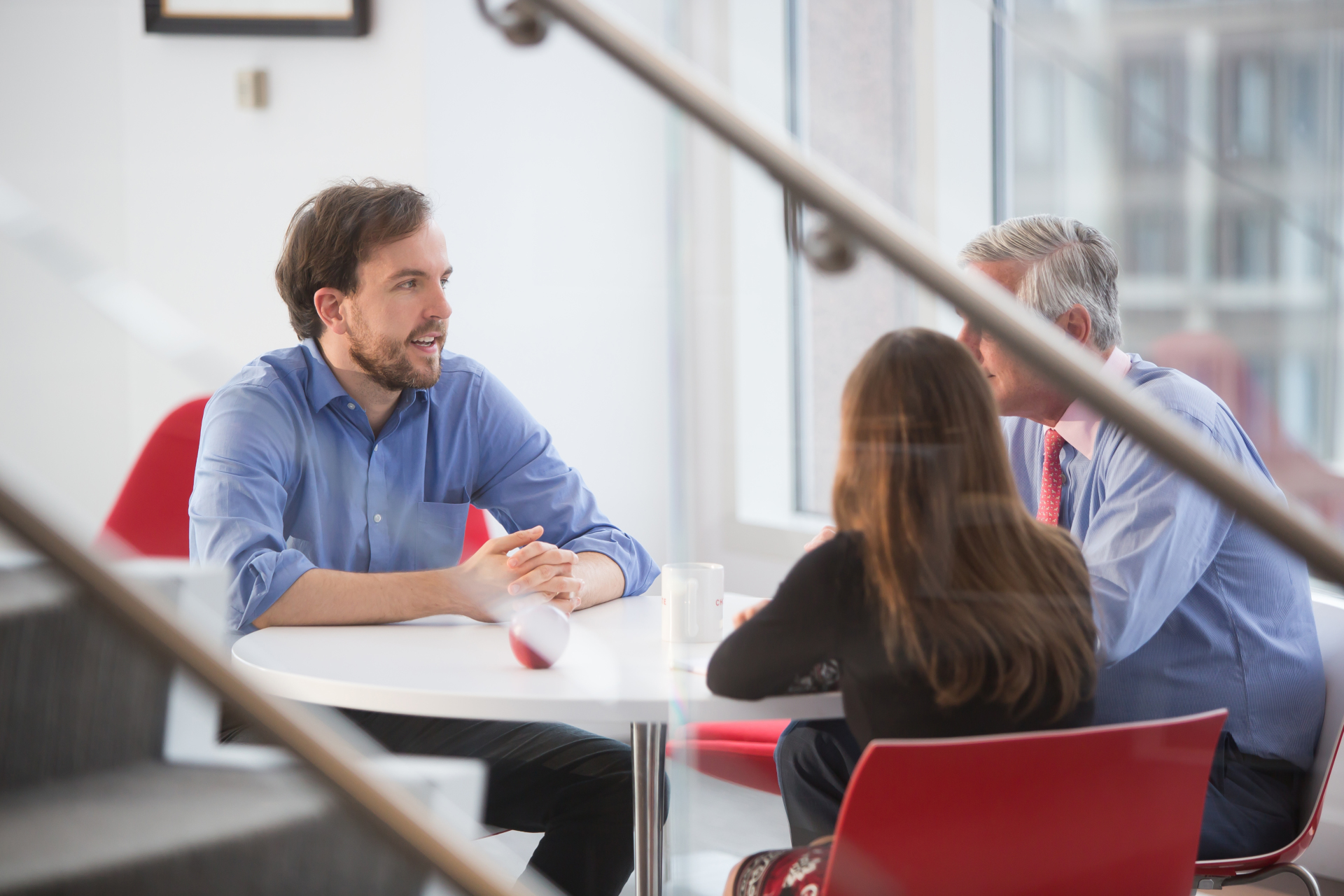 Join the next generation of exceptional lawyers. Begin your career as a summer associate at Choate.
Built for your success
As is the case with most of what Choate does, we have built a summer associate program to be an experience which is different from what our competitors may offer. We conduct our leading domestic and international practice together under one roof in Boston. Candidates choose us because of our differences. That choice includes intensive training from day one and an opportunity to receive substantive, individualized opportunities to do impactful work and build lasting relationships in the Choate community.
Each year, we recruit a group of exceptionally talented law students who are as interesting and diverse as they are accomplished, with the goal that each one will earn a full-time offer at the end of the summer and join us full-time following graduation.
I felt like I was doing real, substantive, interesting work that was not only a tremendously impactful learning experience for me, but was also adding value to the teams I was working with.
2019 Summer Associate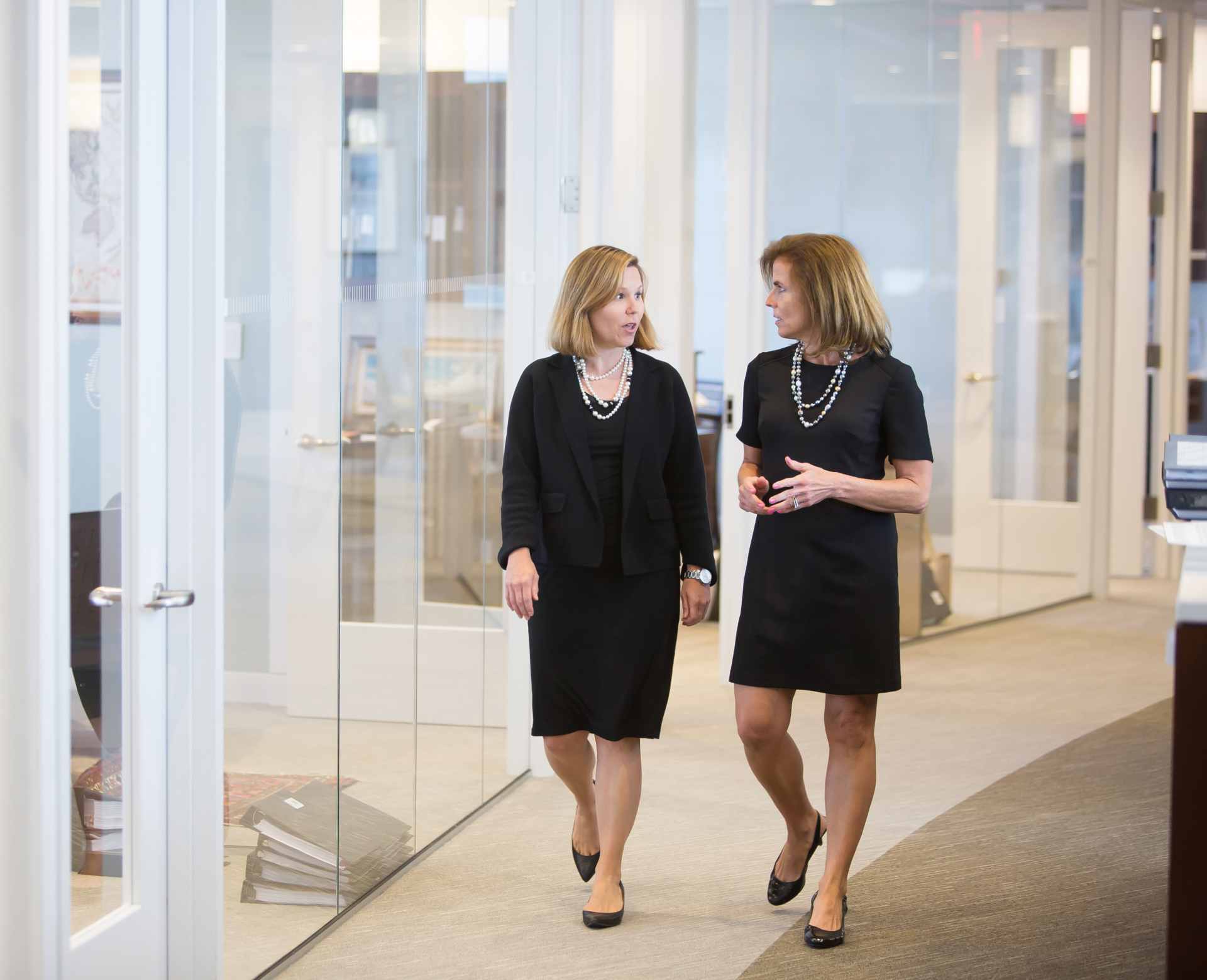 Summer at Choate
A balanced partner-to-associate ratio keeps our most experienced lawyers in charge of your development.
Meaningful mentor relationships
Our commitment to advancing your career begins the moment you accept an offer to join Choate. You are assigned a partner as a mentor before the program even starts with the hope that she or he will become someone with whom you work closely with throughout the summer. Additionally, you will have two other mentors to guide and assist you – a mid-level associate advisor and a junior associate mentor. Our multiple-mentor approach is distinctive, and allows for meaningful interaction with lawyers at different stages of their careers. You will work closely with all three of your mentors, gaining experience and creating relationships which will continue throughout your career.
Impactful work
Summer associates are typically given an opportunity to contribute to Firm clients throughout our summer program. We encourage summer associates to work in as many of our areas of focus as interests them. Taking on assignments similar to those given to first or second-year associates and working with multiple different practices means that you get a full picture of what day-to-day life at a major law firm is like.
Our summer associates work on case and deal teams, assisting on substantive projects for clients. Typical assignments include legal and factual research, memo writing, researching and contributing to briefs, drafting pleadings, drafting estate planning documents and participating in investigations, discovery and diligence projects. You will also be given the opportunity to assist with the community and pro bono work that is a part of Choate's core mission.
Every week, summer associates meet with their advisors to discuss their workload. Our goal is to ensure that you receive a wide range of projects to familiarize yourself with the Firm's practices, as well as explore your own interests.
The Choate Bonus Program
Choate is built different, and our differences provide material benefits to our clients and the best-in-class talent which joins us. We are focused on capitalizing on our distinctive model in everything we do.
This includes associate compensation. So, in addition to paying base salaries and "market" bonuses which are consistent with the top firms in the country, we have created a new long-term bonus program which is intended to provide appropriate rewards and incentives to our team for their significant contributions to the Firm and its clients over a multiple-year period. The program also offers analogous awards to our counsel, non-equity partners, patent agents and staff scientists.
Please contact us to learn more about Choate's compensation and benefits programs.
Selection criteria
At Choate, we're devoted to providing the highest quality advice and service to our clients, and we recruit with this standard in mind. In addition to intelligence, interpersonal skills and drive, we look for the following traits in our candidates:
Strong critical and analytical thinking

A commitment to client service

Excellent oral and written communication skills

A dedication to camaraderie and teamwork

A desire to become a great lawyer
Recruiting
Applications for our summer 2021 class are currently being accepted and the deadline is rolling. You may apply here at any time.
Frequently Asked Questions
How do you communicate callback decisions?
We are conducting all interviews virtually at the present time. Please let us know if you do not have access to web-based video platforms and we will make alternate arrangements.
What is your callback interview format?
We are conducting all interviews virtually at the present time. Please let us know if you do not have access to web-based video platforms and we will make alternate arrangements.
When will I find out if I received an offer?
Generally an offer will be extended within one to two weeks of callback interviews.
When does the summer program at Choate begin?
The summer program begins in late May and runs for ten weeks.
What is the salary for a summer associate?
Summer associates earned $3,654 per week, which is based on a $190,000 annual first-year associate salary.
How large are Choate's summer and first-year associate classes?
Our summer classes typically range in size from 15-20 law students. Since summer associates typically receive and accept an offer for full-time employment, our starting first year classes are a similar size.
How does the review/evaluation process work?
Summer associates receive formal mid- and final-summer check-in's from the Hiring Partners. Additionally, they receive regular feedback during the summer from the attorneys with whom they work
When are permanent offers extended?
Offers are extended within two weeks of the conclusion of the summer program.
Are offers extended from a specific practice group?
Offers to join the Firm are generally not limited to a particular department. Throughout the summer and during an incoming associate's 3L year, we have conversations with incoming associates about their practice group preferences. We then work to assign associates to a department that balances their interests with the Firm's needs.
Will a clerkship affect my status with the Firm?
Not at all. We give permanent offers to summer associates who accept one-year clerkships following graduation. We also pay a clerkship bonus and generally grant one year of class progression credit for Federal clerkships and clerkships with a State Supreme Court.
Does Choate hire first-year law students?
We hire first-year students through our 1L Diversity and Experienced Hire Fellowships. The application period is now open. We encourage interested candidates to apply early, as the review process is rolling. You may find more information about the Fellowships here.
What if my question isn't answered here?
If you have a question that isn't answered on our website, or if you'd like to learn more about careers at Choate, you can contact Phil Pitt, Manager of Law School Recruiting at legalrecruiting@choate.com