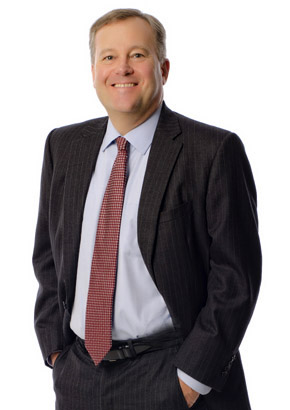 Douglas Gooding from Choate Hall & Stewart Selected as Fellow of The American College of Bankruptcy
Choate Press Release
| December 1, 2015
Choate announced today that Douglas Gooding, co-chair of the firm's Finance & Restructuring Group, has been selected as a Fellow of The American College of Bankruptcy for his professional excellence and exceptional contributions to the bankruptcy and insolvency field. Mr. Gooding will be formally inducted as a Fellow of the College at a ceremony at the Smithsonian Donald W. Reynolds Center for American Art and Portraiture in Washington, DC.
Fellows are chosen based on a proven record of the highest standards of professionalism, ethics, character, integrity, professional expertise and leadership. Criteria for selection includes: contributing to the enhancement of bankruptcy and insolvency law and practice; sustained evidence of scholarship, teaching, lecturing, or writing on bankruptcy or insolvency topics; and commitment to elevate knowledge and understanding of the profession and public respect for the practice.
"Doug epitomizes what this fellowship stands for. He is a leader in the corporate bankruptcy field and is greatly respected and admired by his clients, colleagues and peers," said Charles Cheever, co-managing partner of Choate. There is no one with more professionalism and integrity, and we are thrilled to see him singled out for this distinguished honor."
Mr. Gooding has over 20 years experience in corporate finance, restructuring, bankruptcy, and in related litigation in courts throughout the US and in Canada and as a mediator. He is an active member of the Massachusetts and Boston Bar Associations (BBA), and is a former co-chair of the BBA's Public Service Oversight Committee and Bankruptcy Section. Mr. Gooding is also involved in pro bono matters and the BBA's Financial Literacy program. He is a frequent lecturer and participant on educational panels relating to bankruptcy and insolvency. Mr. Gooding is listed in Chambers USA, The Legal 500, Guide to the World's Leading Insolvency and Restructuring Lawyers, Best Lawyers in America and Massachusetts Super Lawyers. He received his JD, cum laude, from Duke University School of Law in 1991 and his AB, cum laude, from the University of California at Berkeley in 1987.
The American College of Bankruptcy is an honorary association of bankruptcy and insolvency professionals and plays an important role in sustaining professional excellence in the field. College Fellows include commercial and consumer bankruptcy attorneys, judges, insolvency accountants, turnaround and workout specialists, law professors, government officials and others in the bankruptcy and insolvency community.