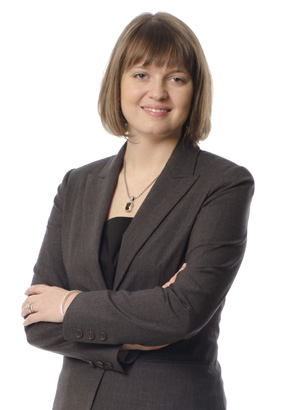 Choate Attorney Jennifer Conway Fenn Named M&A Advisor "Emerging Leader" for 2016
Choate Press Release
| April 25, 2016
Jennifer Conway Fenn, counsel in the Finance & Restructuring Group at Choate, has been named a 2016 "Emerging Leader" in the Legal Advisor category by The M&A Advisor. The Emerging Leader awards are given to a group of young professionals in the mergers & acquisitions, financing, and turnaround industries in the United States, United Kingdom, and Europe who have "reached a significant level of success and made a notable contribution to their industry and community." Fenn will receive her award in New York City on June 10, 2016.
At Choate, Fenn handles complex financial transactions for banks and institutional investors, including asset-based and cash flow financings as well as mezzanine loans and other junior capital investments. She also represents secured creditors in a variety of creditor's rights and insolvency matters, including restructuring, workouts, and cash collateral and debtor-in-possession financings. Fenn has closed over 30 financing deals with billions in aggregate value over the past five years.
"We are very excited that Jen has been singled out for this well deserved recognition," said Charles Cheever, co-managing partner at Choate, Hall & Stewart. "She is a rising star at our firm who has developed a specialty handling high profile deals in the retail financing arena. She has garnered the trust of clients and colleagues alike, and we are fortunate to have her on our team."
Outside of the office, Fenn works with Citizen Schools, a Boston-based national nonprofit organization focused on developing after-school educational opportunities for middle school students, particularly in urban settings. Twice each year, a group of students come to Choate's office once a week for 10 weeks to learn the basic tenets of the justice system and basic trial and oral advocacy skills.
Fenn has been named a Massachusetts Super Lawyers Rising Star. She received her J.D. from the University of Connecticut School of Law in 2006 and bachelor degree, cum laude, in economics and government from Lafayette College in 2003.