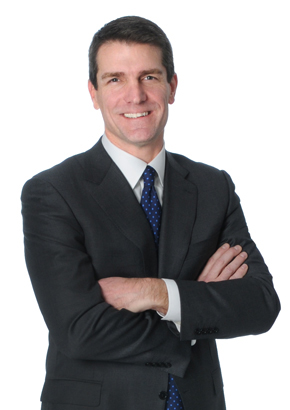 Choate, Hall & Stewart Lands Paul Laudano to Chair Real Estate Department
Choate Press Release
| November 22, 2016
BOSTON, NOVEMBER 22, 2016 – Choate, Hall & Stewart LLP today announced that Paul Laudano has joined the firm as a partner and chair of the Real Estate Department. Mr. Laudano was previously a partner in the Corporate, Finance, and Real Estate Practice Groups at Brown Rudnick. He will succeed Michael Sophocles, who has led Choate's real estate group for 20 years, and is retiring from the firm.
Mr. Laudano will lead Choate's sophisticated real estate practice, which specializes in complex transactions, real estate development, finance, land use, environmental permitting and litigation. He has over 18 years of experience in commercial real estate law, and has managed the acquisition, financing, development, and permitting of every kind of asset class, including office, hotel, gaming, retail, and residential developments for clients across the country. He is also experienced with complex joint ventures, corporate restructurings and loan workouts.
"We are very excited that Paul will be taking over the management of our real estate group," said Charles Cheever, co-managing partner at Choate. "His strong leadership skills and deep experience in the business, development and financial sides of real estate will be extremely valuable to our clients and teams."
Some of Laudano's recent projects include serving as counsel to a REIT in the acquisition and subsequent sale of a $725 million office, laboratory and retail complex in Cambridge, Massachusetts, representing a top-five, national "big box" retail anchor on the acquisition of 30 land and redevelopment sites located in six states, serving as outside corporate counsel to a private resort casino company and acquiring land and development sites in five states for a European real estate private equity fund.
"Choate has an exceptional group of real estate attorneys. It is most gratifying to know that someone of Paul's acumen, energy and expertise will be leading the department into the future," added Michael Sophocles.
Laudano received his J.D. from the University of Virginia School of Law in 1998 and his B.A., magna cum laude, from Boston University in 1994. He is regularly ranked as a top real estate lawyer in Chambers USA and The Best Lawyers in America©.