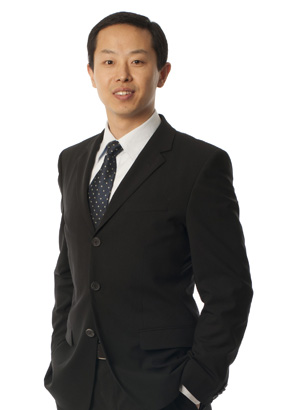 Education
Harvard University
PhD, 2007
Peking University
BS, 2001
Admissions
US Patent & Trademark Office
Xiaodong Li, PhD, has extensive experience in organic chemistry, medicinal chemistry and molecular biology. His diverse expertise enables him to focus on both the details and the big pictures, bringing great value to clients in research institutions, biotechnology, chemical and pharmaceutical industries.
Practice Focus
Intellectual Property: assists clients with patent prosecution and freedom-to-operate analysis, specializing in the areas of biotechnology, chemistry and drug discovery.
Previous Experience
Prior to joining Choate, Dr. Li did postdoctoral research at Harvard Medical School/Children's Hospital Boston. His research focused on histone and DNA modifications and their functions in human diseases. Dr. Li obtained his PhD in organic chemistry from Harvard University, where he studied a new methodology for synthesizing natural product-like small molecule libraries for biology screenings. He was a Teaching Fellow at Harvard University in 2001, 2002 and 2006, and a recipient of a Certificate of Distinction in Teaching.
Representative Engagements
Prepares and prosecutes patent applications for academic and industrial clients.
Assists in freedom-to-operate analysis for biotechnology and pharmaceutical companies.

Assists in strategic planning and prosecution of patent applications for start-up pharmaceutical companies.
Publications and Presentations
"Convergent diversity-oriented synthesis of small-molecule hybrids," co-author, Agnewandte Chemie International Edition, 2005.
"Catalytic Asymmetric [3+2] Cycloaddition of Azomethine Ylides. Development of a Versatile Stepwise, Three-Component Reaction for Diversity-Oriented Synthesis," co-author, Journal of the American Chemical Society, 2003.
"Study on the interaction between distamycin analogs and DNA from herring sperm by fluorometry, co-author, Chinese Chemical Letters, 2002.