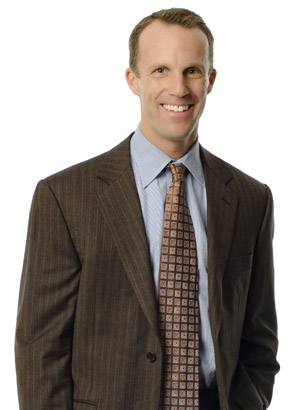 Choate Partner John Pitfield Named to "2016 BTI Client Service All-Stars" List in Both M&A and Securities and Capital Markets Categories
Choate Press Release
| March 1, 2016
Choate announced today that John R. Pitfield, a partner and co-chair of the firm's Business & Technology Group, has been named a "2016 Client Service All-Star" by the BTI Consulting Group for superior dedication to client service. The "Client Service All-Stars" are selected nationwide based on feedback from general counsel at some of the world's largest companies.
Pitfield was named in both the M&A and Securities and Capital Markets categories. In the M&A category, he was one of only 37 attorneys "singled out by general counsel as the best of the best, separating themselves from the pack with the ability to guide any deal and assemble the perfect teams." In the Securities and Capital Markets category, Pitfield was one of 34 attorneys "who delivered the most impressive client service" and "who were able to ferry (clients) through turbulent markets and provide all-star guidance."
According to Michael Rynowecer, president of BTI Consulting, lawyers on this year's list stood out for their ability to quickly and appropriately allocate "the right people and other resources to help get deals across the finish line." With global transactions that are negotiated across multiple borders, "global savvy" and "a true desire to be the best at client service" were additional key traits. "Clients are looking for attorneys who can combine a depth of knowledge of the shifting regulations and marketplaces with an intimate understanding of the client's business."
At Choate, Pitfield focuses his practice on corporate transactions for public and private companies, mergers, acquisitions, leveraged buyouts, and going private transactions for companies in a broad spectrum of industries. In his corporate & securities practice, he handles public offerings, tender offers, and debt and equity financings for both U.S. and Canadian companies. Pitfield received his LL.B. from the University of Toronto Law School in 1997 and his BA, first class distinction, from Queen's University in 1994. He is a member of the firm's Hiring Committee.
The BTI Consulting Group interviewed over 320 corporate counsel from large and Fortune 1000 companies on all aspects of client relationships including a focus on client needs and goals, thought leadership, business understanding, legal skills, good value, and outstanding results. During those interviews, BTI asked in-house lawyers to name the attorneys who have provided them with unbeatable service. Inclusion is based solely on the interviews; law firms and their attorneys have no influence on the rankings.