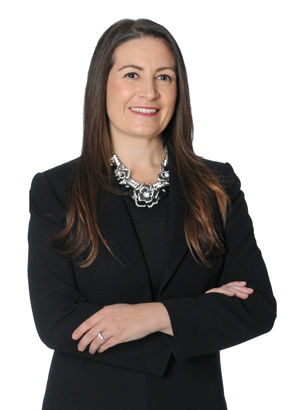 Education
Georgetown University Law Center
JD, 2006
Harvard College
AB, 2002, cum laude
toggle

Hodge Named "Up and Coming Lawyer"

Emily Hodge has been selected by Massachusetts Lawyers Weekly as a 2016 "Up & Coming Lawyer."  Read more...
Emily Hodge is a member of the firm's litigation department. Her practice focuses on representation of individuals and corporations in government and internal investigations. She also provides compliance advice to companies and is experienced in complex civil litigation. Ms. Hodge's leadership, analytical skills and attention to detail make her a valued contributor in complex investigations.
Ms. Hodge also has prosecutorial experience as a Special Assistant District Attorney in Suffolk County at the Boston Municipal Court, where she gained considerable criminal trial experience.
Ms. Hodge is committed to public interest work. She chairs the Firm's collaboration with the Lawyers Clearinghouse, in which the Firm conducts legal clinics at local homeless shelters. In June 2009, the Lawyers Clearinghouse awarded Ms. Hodge its Pro Bono Award, and the Lawyers Clearinghouse Newsletter featured her in its "Pro Bono Spotlight."
Ms. Hodge has been named a Massachusetts Super Lawyer and in 2016 she was recognized as an Up & Coming honoree by Mass Lawyers Weekly.
Practice Focus
Government Enforcement & Compliance: represent individuals and corporations in government and internal investigations and related litigation, and advise clients regarding compliance measures in areas including healthcare fraud, FCPA and export violations and securities fraud.
Complex Commercial Litigation: represent leading corporations in commercial litigation, including contract disputes, patent infringement claims and securities investigations.
Representative Engagements
Represented major pharmaceutical companies and individual executives of major pharmaceutical companies in large, multi-year federal investigations into sales and marketing practices.
Defense of health insurance company in qui tam action.
Represented individuals in SEC investigations and related criminal and civil cases.
Defense of companies and individuals involved in export violation investigations.
Represented individuals in Board of Bar Overseers disciplinary proceedings.
Assisted with negotiation of dismissal of criminal charges against small business owner.
Assisted with protective analysis of client's stock options procedures.
Assisted pro bono clients in obtaining Social Security disability benefits in hearings before Administrative Law Judges, defending against food stamp disqualification allegations, and understanding and sealing CORI records.
Publications and Presentations
"What's it Really Like Working as a Criminal Prosecutor or Defense Attorney?" panelist, Boston Bar Association, July 2017.
"Pro Bono for the In-House Lawyer," panelist, Boston Bar Association, June 2017.
"Healthcare Fraud Conference," panelist, Boston Bar Association, May 2017.
Expanded Access - A Regulatory Balancing Act For Drug Cos." Co-author, White Collar Law360, June 2016.
"Gov't Paying Close Attention to Patient Assistance Programs," co-author, White Collar Law360, December 2014.
"Mistakes, Misconduct or False Claims: Legal Risks and Potential Liability Involving Federally Funded Research," speaker, Boston Bar Association, Boston, March 2012.
Professional and Community Involvement
In addition to her work with the Lawyers Clearinghouse, Ms. Hodge has spent significant time volunteering with the Citizen Schools program, leading legal apprenticeship sessions with local middle school students. Ms. Hodge also represents the best interests of children in care and protection cases as a certified Court Appointed Special Advocate (CASA). Ms. Hodge is currently the President of the Lawyers Clearinghouse Board of Directors and is serving as Interim President of the Boston CASA Board of Directors. Ms. Hodge is a member of the firm's Hiring Committee and a member of the firm's Pro Bono Committee. She was selected for the 2012-2013 Boston Bar Association Public Interest Leadership Program, and continues to serve on the BBA Reentry Committee coordinating the reentry education program established by the 2012-2013 PILP class. Outside of the office Ms. Hodge also volunteers with Christmas in the City, a non-profit organization that hosts an annual event for and provides ongoing assistance to families living in homeless shelters.