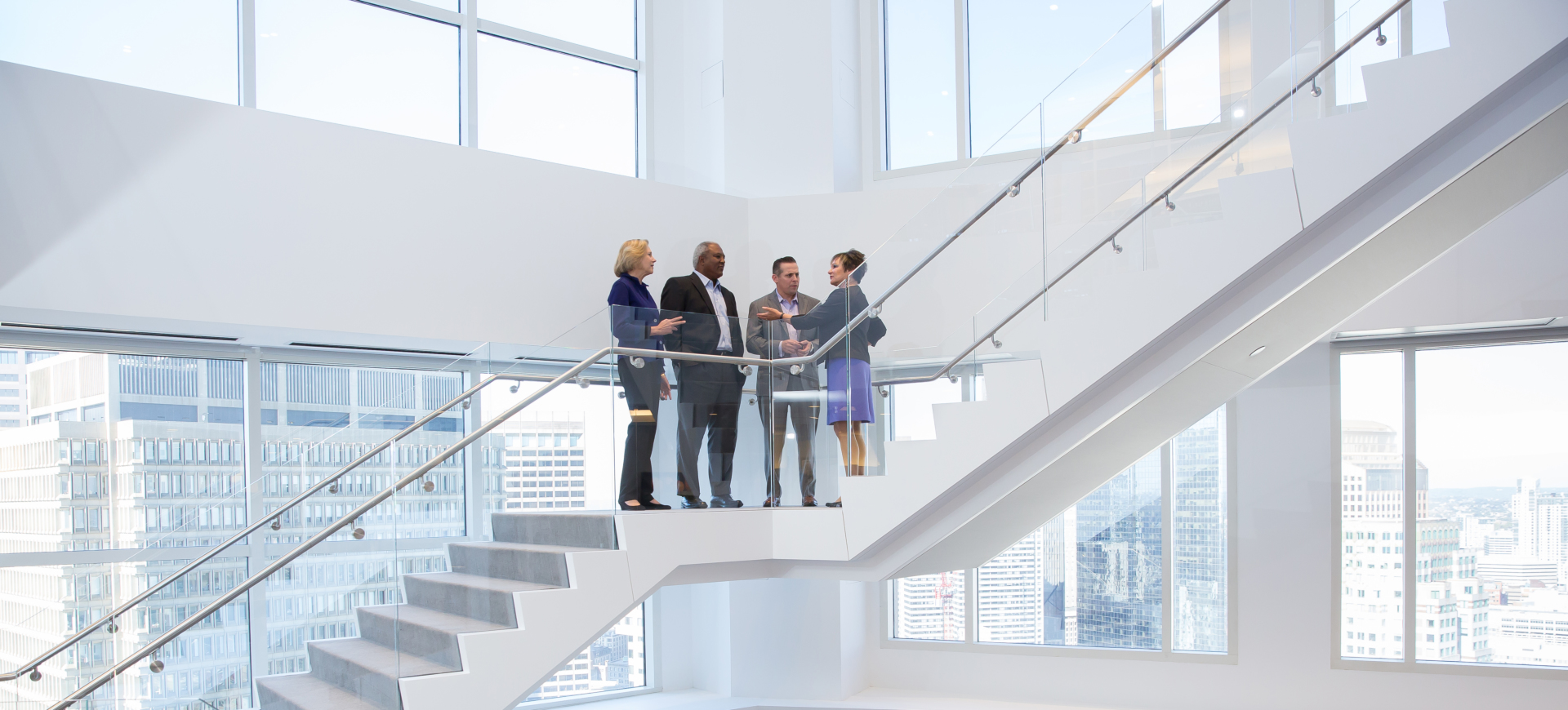 Complex Investigations & Litigation
Built for the highest stakes.
Choate is one of the country's go-to firms for complex, high-stakes litigation and investigations.
We are built, and privileged, to handle litigation and investigation matters of strategic importance to our clients. The members of our team are known for their technical and advocacy skills, and practical business judgment.
Sharing a fundamental belief that no two cases are the same and different clients may wish to pursue different strategies, we quickly learn and understand our clients' business goals and the technology and other issues involved in a dispute, and then apply our skills and experience to develop practical strategies and solutions to support our clients' long-term strategic goals. Sometimes that means avoiding litigation. Other times, that means pursuing the case using the most aggressive strategy available.
Our litigation and investigation work regularly focuses on representing Fortune 500 and other market-leading companies in complex litigation and appellate matters of all sizes and across a range of industries, including life sciences, big and emerging pharma, financial services, healthcare, consumer products, and private equity.
What We Do Best
Intellectual Property Litigation  
Choate's IP litigation team is globally recognized for its work with, and the results it obtains for, leading life sciences and technology companies. Our experience covers a wide range of "bet the company" and other high stakes matters, including patent litigation (both in court and in IPR and other proceedings in the patent office), disputes involving IP ownership or derivation, misappropriation of trade secrets or other confidential information, and contract disputes relating to licenses, collaborations, manufacturing and other agreements.
Our clients range from very large multinational corporations, to middle-market public companies on a high growth trajectory, to private companies with significant opportunities in the marketplace and for whom technology is their single most important asset. Our lawyers in this area work closely with other parts of the Firm, including our corporate, licensing and deal lawyers, and our IP group and its team of talented lawyers and technology specialists who hold PhDs or other advanced degrees.
Complex Trial & Appellate Litigation 
We represent clients before federal and state trial and appellate courts and government agencies and in arbitrations across the United States and internationally. Our team has extensive experience in a broad range of business disputes and industries, representing both plaintiffs and defendants in strategically important matters. Our appellate practice is supported by our Senior Counsel Margaret Marshall, who is the former Chief Justice of the Massachusetts Supreme Judicial Court.
Our attorneys have handled high-stakes litigation matters representing both plaintiffs and defendants, across jurisdictions and in myriad substantive business areas, including antitrust, bankruptcy, breach of fiduciary duty, class actions, challenging governmental actions, complex contract, constitutional law, construction, False Claims Act, M&A, professional negligence, real estate, tort claims, and trade secrets.
Government Enforcement & White Collar Investigations 
Because our Government Enforcement & White Collar Investigations group has a well-recognized track record for successfully resolving franchise and reputation-threatening matters at the earliest possible stage -- often without indictment, trial or publicity -- major global corporations and their executives entrust us with some of their most important and strategic matters. We also work with clients on compliance issues to proactively avoid practices which may lead to government action.
Our team includes lawyers with significant prosecutorial backgrounds, including partners who are former Assistant U.S. Attorneys. We have deep expertise in healthcare, life sciences and financial services. Our leading practices in these areas are driven by our ability to seamlessly collaborate with other parts of the Firm which have technical industry expertise, including our healthcare regulatory partners, our IP lawyers who specialize in life sciences and pharmaceutical companies, and our securities litigators.
Choate also provides business-oriented and practical corporate governance guidance in high-stakes cases in the area of securities litigation and regulation, corporate governance, M&A disputes and matters relating to shareholder activism. We also counsel our private equity clients and strategic M&A players, who turn to our litigation group for advice before entering into an M&A or investment transaction, and in connection with any deal or post-closing disputes, including working capital and earn-out issues, fraud claims, business valuations and complex indemnification disputes.
We represent insurers and reinsurers in some of their most important and complex coverage disputes, litigation, and arbitration. We have a leading international reinsurance trial practice, with expertise in litigating and arbitrating disputes concerning property catastrophe reinsurance (hurricanes, wildfires, winter losses, industry loss warranties, catastrophe bonds), life and annuity reinsurance, financial reinsurance, health reinsurance, and asbestos and other environmental losses. Our direct-side coverage work is nationally recognized, including our expertise involving disputes concerning opioid litigation, asbestos, pollution, mass casualty incidents, and rescission based on policyholder misrepresentations.
Our clients include Chubb, The Hartford, John Hancock, Liberty Mutual, Sompo, Starr and Swiss Re.
Choate has a national reputation representing companies facing whistleblower and retaliation claims, including matters arising under the Sarbanes-Oxley Act, Dodd-Frank Act, False Claims Act, Foreign Corrupt Practices Act and a growing list of state whistleblower statutes.
We provide a wide range of services in this area. These include working with companies to design compliance and reporting programs and provide proactive training to help mitigate risk, conducting targeted internal investigations which are responsive to a whistleblower's claims, and providing strategic advice and helping companies to resolve complex matters and avoid retaliation claims. We have market-leading talent in this area, as well as the cross-functional talent in our Government Enforcement & White Collar Investigations group to provide an integrated response to resolving highly-sensitive and brand-threatening matters.
In addition to our market-leading practices in the areas described above, Choate has a long and cherished tradition of providing pro bono services to those in need and less fortunate. Please learn more about our work in this area.
Recent Accolades

Top ranked firm for IP Litigation in Massachusetts by Chambers USA

Ranked as a top Tier 1, "highly recommended" firm for Intellectual Property in Massachusetts

Recognized among the world's leading practices for Litigation by the IAM Patent Litigation 250

One of the world's leading patent practitioners for Prosecution and Transactions by the IAM Patent 1000

Majority of practice areas recognized for excellence

Majority of equity partners named Best in America