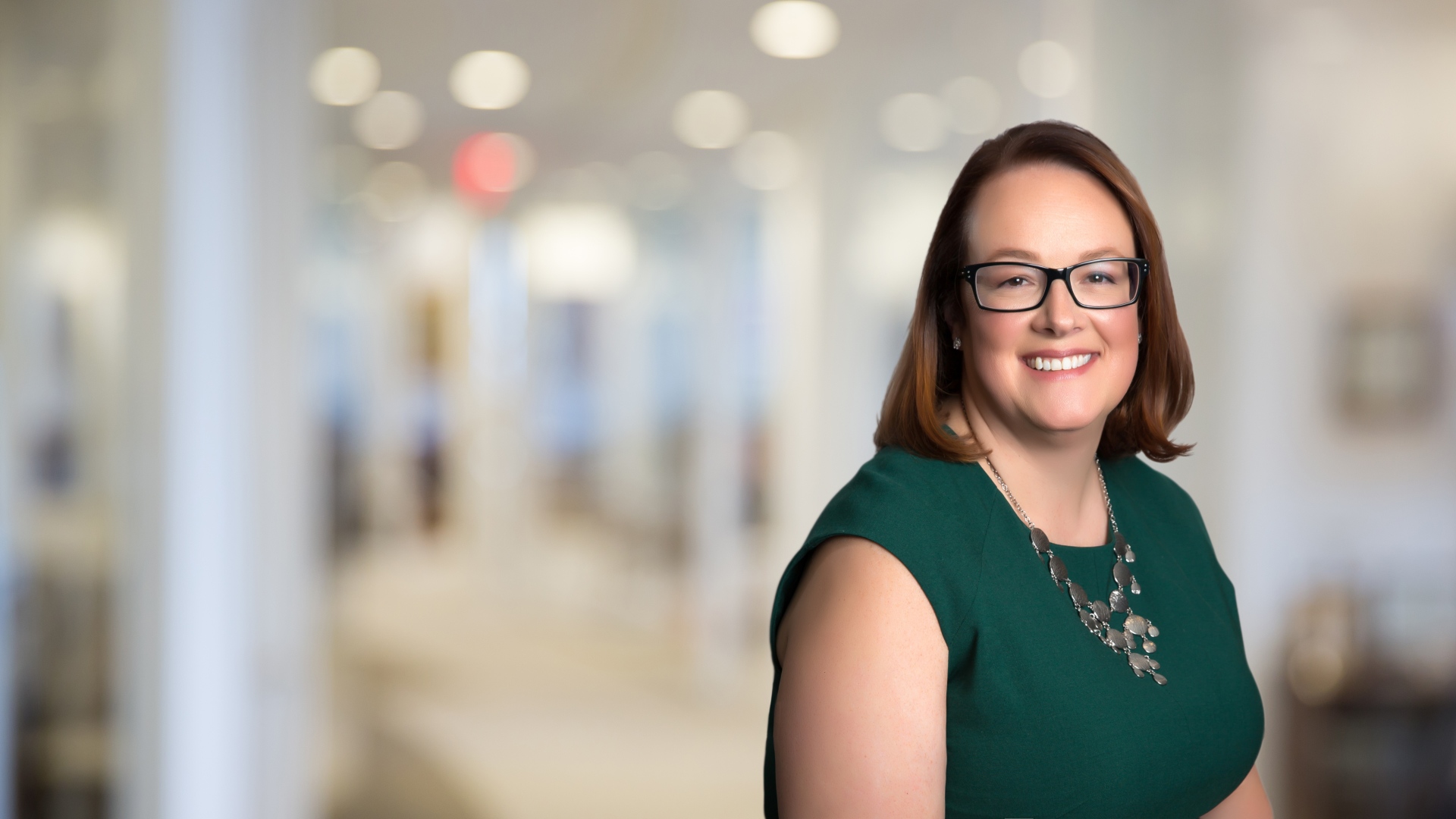 Christine G. Savage
Practice Group Leader - Healthcare
Christine Savage is Chair of Choate's Healthcare Group. In her practice she regularly collaborates with a diverse range of healthcare services and life sciences companies to help them satisfy compliance obligations, protect reputations, deliver value and ultimately facilitate their ability to focus on their patients or customers.
Her work includes helping emerging companies develop and implement key compliance initiatives and helping more established companies assess the legal risks associated with new business plans, conduct internal investigations, and manage government inquiries. She also spends a significant part of her practice advising leading universities and academic medical centers on matters involving the management of federal grant funds and allegations of scientific misconduct. She was named the 2019 Boston "Lawyer of the Year" for Health Care Law by Best Lawyers.
Healthcare/Life Sciences Compliance – Represents direct healthcare service providers (e.g., hospitals, laboratories, diagnostic testing companies) and pharmaceutical and device manufacturers with complex compliance and regulatory issues including those implicating the Anti-Kickback Statute, False Claims Act, HIPAA/HITECH (including but not limited to suspected data breaches), and Open Payments. Assists clients in developing new business models, negotiating agreements, and building compliance guardrails for sales and marketing personnel.
Government Enforcement – Conducts internal investigations for healthcare/life sciences companies in response to whistleblower or other concerns, prepares self-disclosures when necessary and negotiates resolutions with relevant agencies, and represents institutions in health care fraud investigations. Negotiates Corporate Integrity Agreements (CIAs) and subsequently assists companies implement CIA-required compliance initiatives, preparing reportable event disclosures, resolving IRO disputes, and preparing required annual reports.
Institutional Research Compliance – Leads internal reviews for universities and academic medical centers where allegations of scientific misconduct or federal grants mismanagement have been raised and helps resolve material findings with appropriate government agencies. Advises IRBs, research institutions, and research sponsors on human subjects protection, privacy, and related matters.
Representative Engagements
Assisted major pharmaceutical company in identifying and resolving material legal impediments (in several states) to its ability to market an FDA approved product for its intended use.
Created a compliance program timeline for a pre-commercial pharmaceutical company and helped develop an appropriate Code of Conduct, HCP engagement policies and Investigator-Initiated Trials processes.
Represented a global pharmaceutical company in a multi-year, multi-faceted government investigation regarding its voluntary withdrawal of a product.
Assisted a major research university in investigating in potential mismanagement of NIH grant funds.
Counseled an academic medical center regarding potential False Claims Act implications of alleged scientific misconduct.
Assisted a hospital in assessing and refunding overpayments associated with a series of identified physician billing and coding errors.
Publications and Presentations
"50-State Fraud and Abuse Survey," Massachusetts chapter co-author, American Health Lawyers Association, June 2014.
"Ending Physician Speaker Programs May Not Be a Good Thing," author, White Collar Law360, March 2014.
"Mistakes, Misconduct or False Claims: Legal Risks and Potential Liability Involving Federally Funded Research," speaker, Boston Bar Association, March 2012.
"Research Compliance," forthcoming Chapter, MCLE College & University Law Manual, Spring 2012.
"One Year Later: Complying with the Massachusetts Gift Ban Law," panelist, MassMEDIC, February 2010.
"Practical Insight into Legal Issues in Higher Education," panelist, MCLE's Presentation of College and University Law, January 2010.
"Before Firing Bad Patients, Doctors Turn to Lawyers," quoted, Boston Business Journal, March 2008.
"Money, Medicine and Regulatory Minefields -- Navigating Healthcare Services Buyouts," Buyouts Magazine, April 2006.
Professional and Community Involvement
Vice-Chair, UMass Amherst Foundation Board of Trustees
Chair Emeritus, UMass Amherst College of Social and Behavioral Sciences Dean's Advisory Board
Founding Member, UMass Club
Prior Civic Engagement: 
Member, BBA Health Law Steering Committee
Trustee, Massachusetts Chapter of the Arthritis Foundation
Member, Partners Institutional Review Board
Harvard Law School

JD, 1995, cum laude
University of Massachusetts Amherst

BA, 1992, cum laude, Harry S. Truman Scholar
She has a great depth of understanding and experience in the healthcare industry and is responsive and insightful when resolving problems
Chambers USA