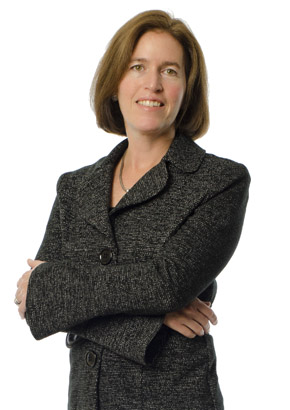 Education
Georgetown University Law Center
JD, 1993
Harvard College
BA, 1988, magna cum laude
Practice Focus
Environmental & Land Use: Over 15 years of experience counseling clients on environmental due diligence and allocation of environmental liabilities associated with corporate and real estate transactions; brownfields redevelopment; management of hazardous waste site investigation and cleanup; environmental insurance; environmental audits; permitting and compliance under federal, state and local laws related to hazardous waste, solid waste, air and wastewater emissions, toxic chemicals, mold, asbestos, lead paint, transportation, zoning, tidelands, wetlands, endangered species, MEPA and NEPA. Maintains an active litigation and administrative practice concerning environmental, governmental enforcement and zoning matters.
Representative Engagements
Advised client on hazardous materials issues related to demolition and redevelopment of brownfields site.
Advised client of environmental liabilities associated with purchase of dry cleaning facility assets in multiple jurisdictions.
Negotiated multi-site environmental insurance coverage in connection with purchase of overnight delivery company assets.
Negotiated environmental representations, warranties, indemnities, construction and remediation protocols on behalf of landlord in connection with leases of 11 fuel service areas.
Representation of sellers, purchasers and lenders in connection with disposition, acquisition, financing and redevelopment of brownfields sites.
Advised clients with respect to Brownfields Covenants Not to Sue.
Advised client with respect to Massachusetts Environmental Policy Act implications of land transfers and projects.
Representation of potentially responsible parties in litigation, arbitration and administrative matters related to state and federal Superfund sites.
Representation of property owners in connection with appeals of enforcement orders under wetlands protection act.
Represented property owner in successful motion for summary judgment on issues related to filled tidelands and public trust doctrine. Decision upheld by the Appeals Court, Rauseo v. Commonwealth.
Publications and Presentations
"Sniffing Out Vapor Intrusion in Real Estate Deals," author, Environmental Law360, March 2016.
Professional and Community Involvement
Ms. Broughel is a member of the Boston Bar Association Environmental Law Section, the American Bar Association Section on Environment, Energy and Resources, the National Association of Office and Industrial Properties and New England Women in Real Estate (NEWIRE).
Ms. Broughel is a corporate trustee and member of the advisory council of the Trustees of Reservations. Ms. Broughel serves on the land conservation committee of the Trustees of Reservations. She is also a member of the Board of Directors of Massachusetts Land Conservation Trust.