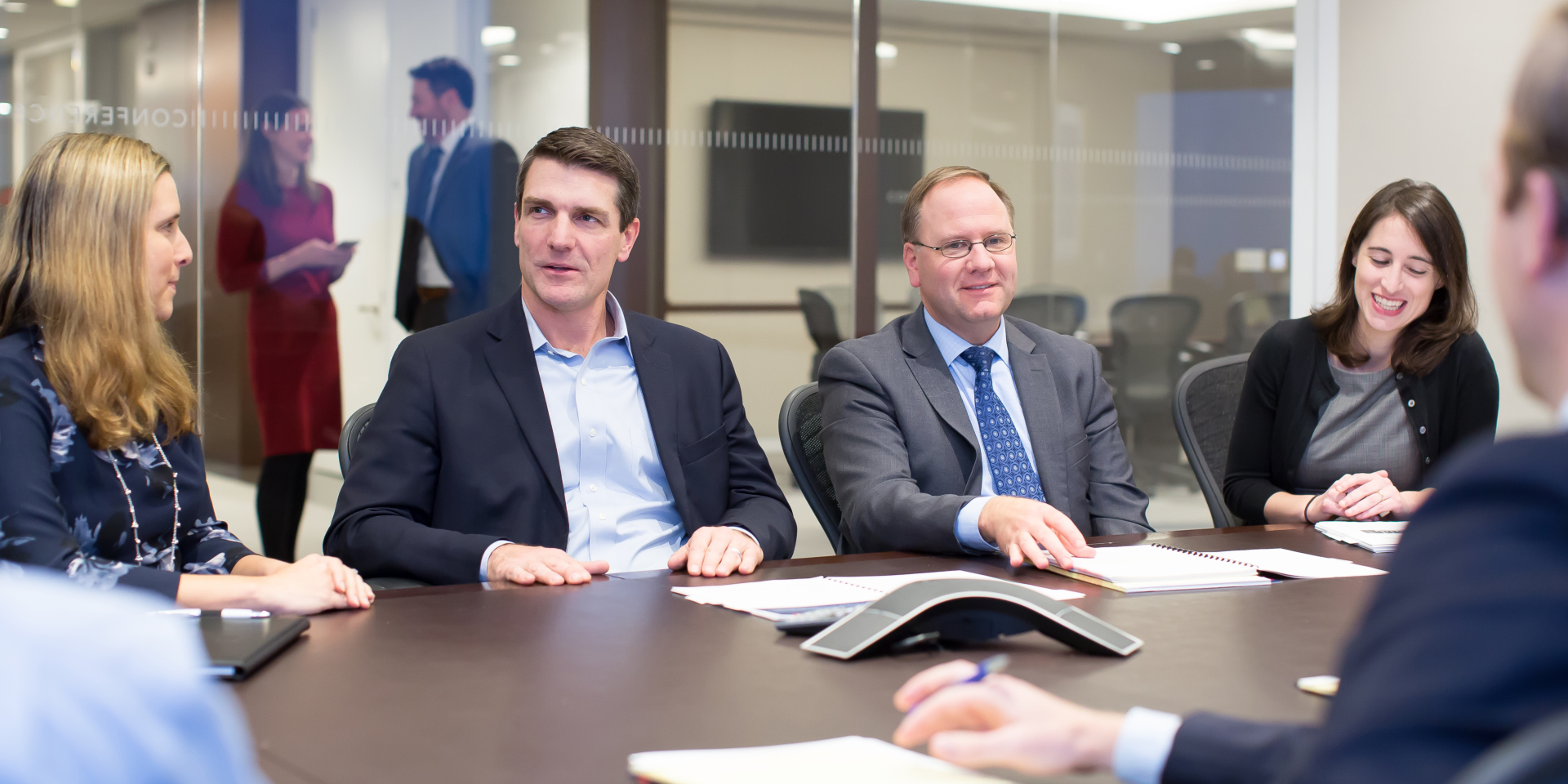 Our commercial real estate group serves clients with decades of experience on high-profile industry transactions. Recognized by Chambers USA and Best Lawyers in America, Choate partners lead projects with help from a dedicated, multidisciplinary team of experienced real estate counsel, associates and paralegals.
Choate's practice is national in scope, with clients ranging from global private equity real estate firms and global investment banks, to REITs, national retailers, major public companies, hedge funds, insurance companies, health care organizations, private developers and individual high net worth investors. Our clients benefit from our deep experience with projects that involve complex negotiations, structuring, and legal solutions. Recognizing that real estate issues often require sophisticated resources and expertise in many other areas of the law, we build cross-disciplinary teams, collaborating seamlessly with our tax, securities, fund formation, ERISA, bankruptcy, wealth management, healthcare and corporate colleagues.
Real Estate Joint Ventures and Strategic Alliances
We represent both sponsors and capital partners from formation to exit in an array of real estate joint venture arrangements, ranging from structuring new companies and co-GP arrangements to strategic and narrower contractual alliances. Our interdisciplinary and cross-border practice allows us to provide clients with the necessary tax, securities, fund formation and regulatory insights necessary to create and implement venture agreements for some of the nation's most complex real estate transactions.
Permitting and Development
Having a dedicated team for the entire development process means greater efficiency and seamless, effective transitions from one stage of project development to another. Choate's real estate team covers the entire life cycle of a real estate development, including assisting with diligence on potential sites, acquisition, zoning and permitting, construction financing, condominium creation, leasing, permanent financing, and disposition. Our team is equipped to handle a wide variety of projects, and has experience with every asset class. We draw on our extensive local and national contacts in the development community to provide results for our clients.
Real Estate Investment and Finance
Choate's real estate team provides comprehensive services in a variety of financing transactions involving real property. We assist borrowers, lenders and investors in structuring, negotiating and managing debt and equity investments, including the buying and selling of mortgage loans and mortgage loan portfolios. In addition to a broad array of borrowers, we have represented banks, insurance companies, pension funds, conduit lenders, finance companies and mortgage companies in their real estate finance matters, including collateral in all asset classes, notably office, retail, industrial, multifamily, hospitality, entertainment and sports arenas and senior living.
Workouts, Foreclosure and Other Distressed Real Estate Transactions
Our real estate practice works on an interdisciplinary basis with our nationally-recognized Finance and Restructuring team to advise lenders, investors, owners and developers on distressed real estate transactions, including acquisitions and sales, loan workouts and bankruptcy and restructuring strategies. Our practice is national and involves virtually every asset class.
From major corporate headquarters leases to retail portfolios and major industrial assets, we represent both landlords and tenants in lease transactions of virtually every type and nature throughout the U.S. Our leasing team has substantial experience with leases of corporate campuses, lab spaces, hospitals and other healthcare centers, retail, sports facilities, office parks, industrial complexes, and data centers. Our practice in this area includes, among other transactions, complex build-to-suit arrangements, sale-leasebacks and ground leases.
Our real estate practice group also has industry-leading experience buying and selling lease portfolios and assisting all leasing aspects of M&A transactions.
Choate's environmental and land use specialists are intimately involved in complex financing and acquisition transactions, governmental enforcement actions, litigation, administrative proceedings, regulatory compliance, brownfields redevelopment, environmental diligence, hazardous waste site cleanup, landuse restrictions, pollution insurance, environmental audits, and zoning and permitting matters. Our areas of expertise include hazardous waste, solid waste, air emissions, wastewater discharge, vapor intrusion, toxic chemicals, mold, asbestos, lead paint, transportation, zoning, tidelands, wetlands, endangered species, environmental policy review, and land protection.
Recent Accolades

Practice ranked in Best Lawyers in America

Majority of partners ranked by Best Lawyers

Majority of practice areas ranked for excellence