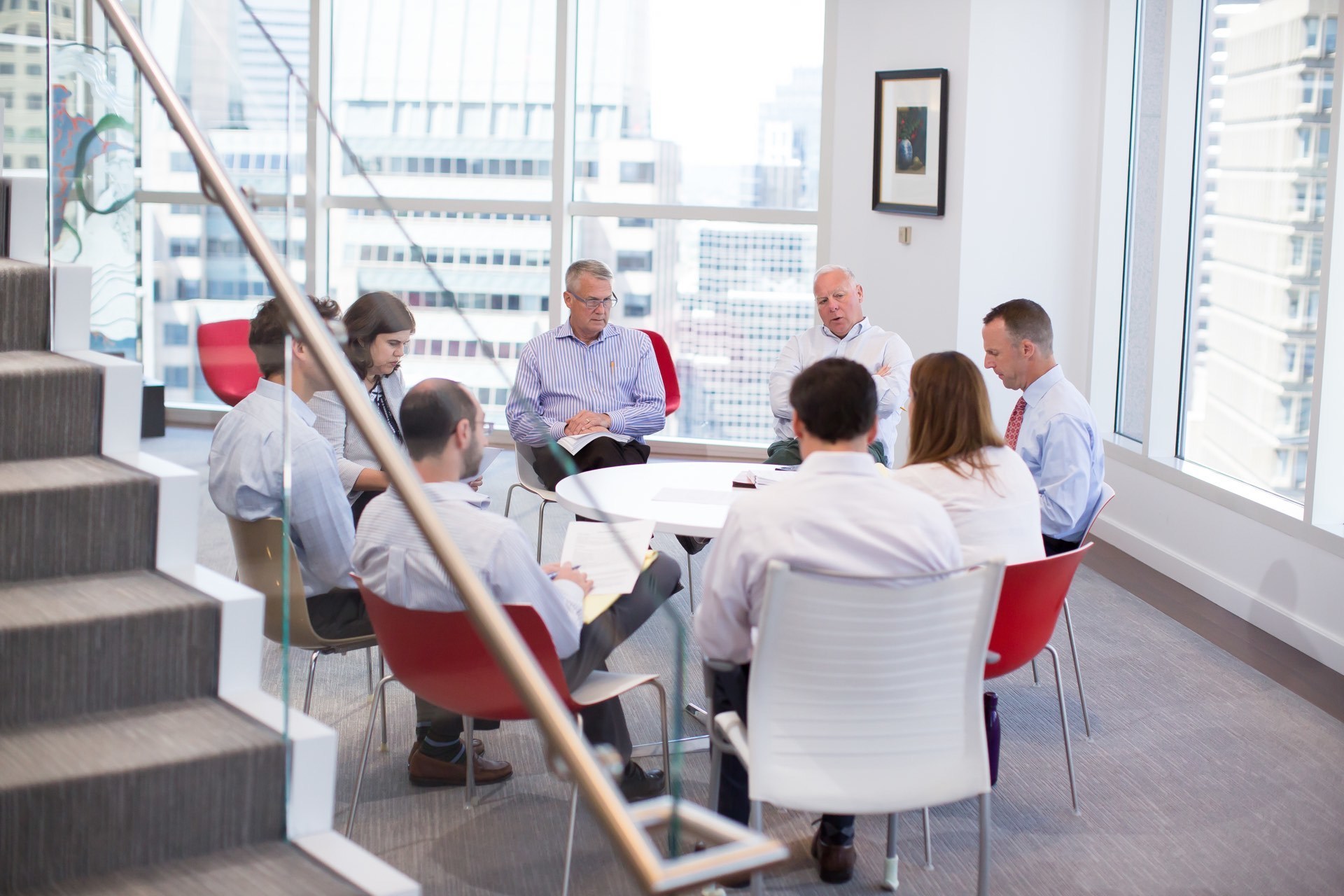 Our increasingly unique model leads to a special client experience.
We intentionally built Choate to be different from the firms with which we compete. 
Our differences materially benefit our clients and the best and brightest talent who join us. We stand out in a legal marketplace which is crowded, intensely competitive and populated by firms which increasingly look, act and think alike. Our unique model leads to a special client experience.
Committed to Relationships.
Everything we do at Choate is centered on two fundamental business objectives and core values: helping our clients succeed in their businesses and delivering a unique and uniformly superior client experience. Our clients are market-leaders themselves and entrust us with their most important projects. We view the representation of our clients as a privilege, which we have to earn every day and in every interaction. Many of our clients have been with us for more than 25 years; many are new each year and come to us in large part based on the experience of existing clients. That experience includes the service, results, excellence and value we provide to, and the strength of the relationships we earn with, our clients.
Relentless Focus.
Many firms try to be all things to all people in all places, and not surprisingly are not able to be uniformly excellent. We focus on a core group of strategic areas where we practice at the highest level, representing clients in their most important matters across the US and internationally. Our core areas of focus include:
Unmatched Teamwork & Collaboration.
Choate is a place of high standards and relentless positive energy. Like a handful of leading Wall Street firms, Choate conducts its national and international practice from a single office – ours happens to be in Boston. Teamwork, collaboration, flexibility and creativity all matter in solving today's complex legal problems in "real time." We are all under one roof, know each other really well, and we work together in teams every day. That familiarity, proximity and continuity allow us to communicate quickly, to share knowledge easily, and to respond to our clients' needs seamlessly and efficiently, in ways that multi-office, much larger and less flexible organizations often cannot. When local counsel is needed on a case or transaction, we select and collaborate with local firms whose expertise is best suited to our clients' needs. Because of the depth of our practice, we have built strong relationships with leading firms around the world which provide exceptional service to us and to our clients.
Built for your Needs.
Our partners are directly and actively involved in client engagements and staff matters based on your needs, not on the firm's need to keep large classes of associates busy. We recruit the best and brightest to invest extensively in their development. Our ratio of partners to associates is more balanced than most of our competition, allowing our partners to work directly with associates to train and develop the next generation of exceptional lawyers. Our model enables us to provide appropriately staffed teams and unusual value to clients.