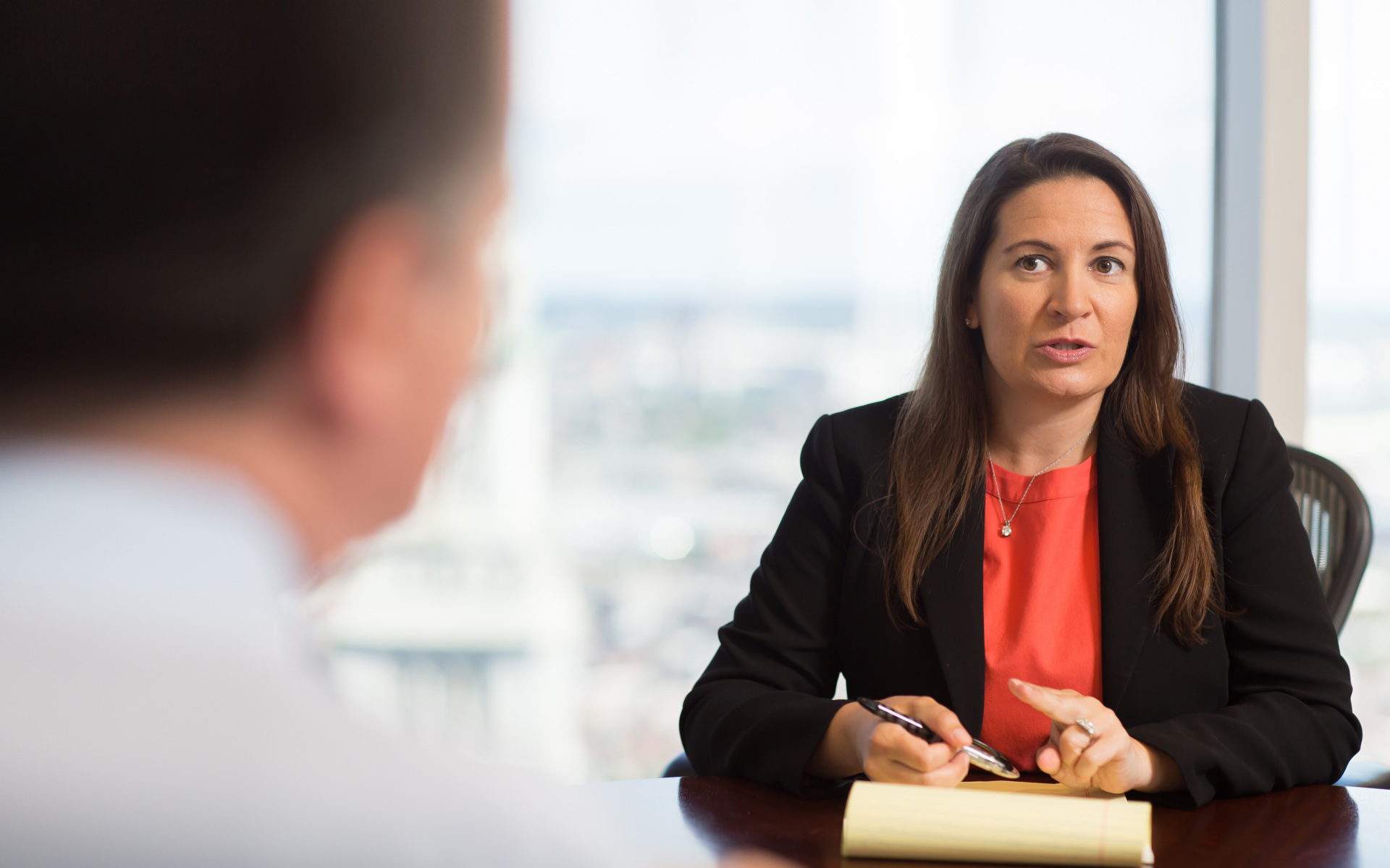 Pro Bono & Community Service
Pro bono and access to justice for underserved communities is built into our lawyers' careers
Practice with Purpose
Giving back is critical to our mission, and Choate is committed to playing an active and generous role in our community through our robust pro bono legal services program. Through our pro bono legal work, we provide the resources which enable individuals to seek justice and opportunity, provide nonprofit organizations the tools they need to effect change, and support the economic development of underserved communities. Pro bono is built into our lawyers' careers from the day they join us as summer associates, and remains an important part of their lives as associates and then as partners. We consider pro bono legal work to be both a privilege and individual and institutional responsibilities. Choate is proud to donate thousands of hours to pro bono legal services every year.
Through partnerships with organizations in the community, Choate lawyers advance access to justice for individuals and nonprofit organizations while building their legal skills through pro bono client service. Those organizations include: the Boston Police Reform Task Force; the Lawyers Clearinghouse; the Lawyers' Committee for Civil Rights and Economic Justice; the Political Asylum/Immigration Representation Project; the Committee for Public Counsel Service ("CPCS"); the Center for Women in Enterprise ("CWE"); and the New England Innocence Project ("NEIP").
Boston Police Reform Task Force
On June 12, 2020, Boston Mayor Walsh declared racism to be a public health crisis and requested that former U.S. Attorney Wayne Budd lead a community-based task force to provide recommendations about how to best combat these issues.
At the request of Wayne Budd, a team of Choate attorneys assisted the Task Force by researching and analyzing nationwide policing trends and best practices.
The Boston Police Reform Task Force was charged with reviewing the Boston Police Department's current policies and procedures. The Task Force focused on several main areas of review, including: Use of Force policies; Implicit Bias Training, the Body-worn Camera Program, and Strengthening the Community Ombudsman Oversight Panel (CO-OP).
In September, the Task Force made five initial recommendations to the Mayor for systemic change to Boston's police department:
Create an independent Office of Police Accountability and Transparency (OPAT) with full investigatory and subpoena power, i.e. the ability to call witnesses and to compel the discovery of documents, to replace the CO-OP.
Formalize and expand the BPD's commitment to diversity and inclusion.
Expand the BPD's use of the body-worn camera program where it increases police transparency and accountability, and continue to ban the use of biometrics and facial recognition software.
Enhance the BPD's Use of Force policies so that they articulate clear and enforceable disciplinary code of consequences for violations and infractions and hold the BPD publicly accountable for the violation of these policies.
Adopt data and record practices that maximize accountability, transparency and public access to BPD records and data.
Choate partners with the Lawyers Clearinghouse to conduct legal clinics for indigent clients seeking pro bono legal advice and follow-up representation on a broad range of issues such as Social Security disability proceedings, landlord/tenant disputes, evictions, or subsidized housing appeals, and other benefit appeals or overpayment issues. The Lawyers Clearinghouse also began CORI sealing clinics in 2020, and Choate partners with the organization to conduct these clinics as well, helping clients assess their Massachusetts criminal records and petition to seal records. Through the Lawyers Clearinghouse, Choate attorneys also advise nonprofit organizations on a pro bono basis on formation and governance issues, including internal controls and procedures, employment, tax or fundraising issues, and dispute resolution.
By way of example, Choate associates recently obtained a critical victory for a pro bono client in securing supplemental security income (SSI) benefits both going forward and retroactively for the past two years. The client met with Choate at a Lawyers Clearinghouse clinic after the Social Security Administration (SSA) denied his application for SSI benefits. The client has suffered from severe anemia, chronic kidney disease and other related physical impairments in recent years and struggles significantly with the day-to-day impact of his medical conditions. The firm represented the client in appealing the SSA's decision, including an adversarial hearing which resulted in a fully favorable decision, reversing the SSA's decision to deny the client benefits. The client will receive monthly SSI benefits on a going-forward basis, as well as back pay benefits dating to the time he initially became disabled. These benefits will provide critical support for the client's day-to-day needs as he struggles to manage his disability.
The Lawyers' Committee for Civil Rights and Economic Justice
A Choate team has been working closely with the Lawyers' Committee for Civil Rights and Economic Justice on litigation arising out of the Trump Administration's terminations of Temporary Protected Status ("TPS") for immigrants from El Salvador, Haiti, and Honduras. TPS is a statutory protection against deportation for foreign nationals residing in the United States who are unable to return to their home countries due to armed conflict, natural disasters, or other circumstances that would prevent their safe return. TPS was enacted with the express humanitarian purpose of protecting foreign nationals in the U.S. who would not otherwise qualify for asylum. There are more than 400,000 TPS beneficiaries from El Salvador, Haiti and Honduras currently residing in the U.S. (with approximately 11,600 living in Massachusetts), along with over 270,000 U.S.-citizen children of these TPS beneficiaries.
With assistance from Choate, the Lawyers' Committee filed suit in February 2018 on behalf of TPS beneficiaries and local aid organizations seeking to invalidate these TPS terminations. Since then, Choate has assisted in successfully defending against the Administration's motion to dismiss the Plaintiffs' claims, and has brought numerous challenges against the Administration's withholding of documents and witnesses based on purported governmental privileges. The case is currently stayed pending the Biden Administration's reevaluation of the previous Administration's TPS termination decisions.
Political Asylum/Immigration Representation Project ("PAIR")
Choate participates in the PAIR Project's Pro Bono Asylum Program, which represents, on a pro bono basis, indigent asylum-seekers who have fled their countries after suffering unimaginable harms. The goal of the Program is to secure safety for clients who have exercised freedoms that we may take for granted, such as freedom of speech and assembly or the right to practice their religion.
By way of example, through PAIR, Choate assumed the pro bono representation of a political asylum seeker from Uganda who had suffered past prosecution and had a well-founded fear of prosecution on account of her membership in a particular social group. The client also suffered physical and emotional abuse by her husband, who had strong ties to authorities in Uganda. While temporarily in the United States on a family visit, Choate's client fled from her husband and sought asylum. After five years, Choate and PAIR were able to secure asylum for their client, enabling her to remain in this country where she now works as a nurse, is engaged in her church and has a path to citizenship.
Committee for Public Counsel Service ("CPCS")
Choate partners with the Youth Advocacy Division ("YAD") of CPCS and the EdLaw Project (a partnership between the YAD, the Children & Family Division of CPCS, and the Children's Law Center of Massachusetts) working with students and their families to ensure that students with special needs are receiving the services to which they are entitled, and that students facing disciplinary measures receive due process in their proceedings. Choate provides pro bono education advocacy for needy students across a range of circumstances, including some who also have pending criminal cases and some who do not have pending criminal cases but whose families are involved with the child welfare system.
Center for Women in Enterprise ("CWE")
Choate supports CWE by providing pro bono legal services to primarily women entrepreneurs and staffing clinic-style office hours at which business owners seek assistance regarding formation and governance issues. Thereafter, Choate attorneys engage in more comprehensive and longer-term engagements with women business owners, advising on a range of more complex, later-stage business issues.
By way of example, through CWE, Choate is proud to have provided pro bono legal services to a female U.S. Air Force Veteran, to help her start a now popular local coffee shop in Boston. Choate helped address initial legal and organizational concerns and financing needs. The café launched and is thriving.
New England Innocence Project ("NEIP")
Choate partners with the NEIP to conduct case reviews of potential clients in support of NEIP's mission to correct and prevent wrongful convictions and fight injustice in the criminal legal system. Choate's case reviews and analyses aid NEIP in determining whether the case warrants a deeper dive and consideration for support in the next step of the process towards exoneration. Choate also provides advice to NEIP regarding legal issues and strategy considerations for the organization.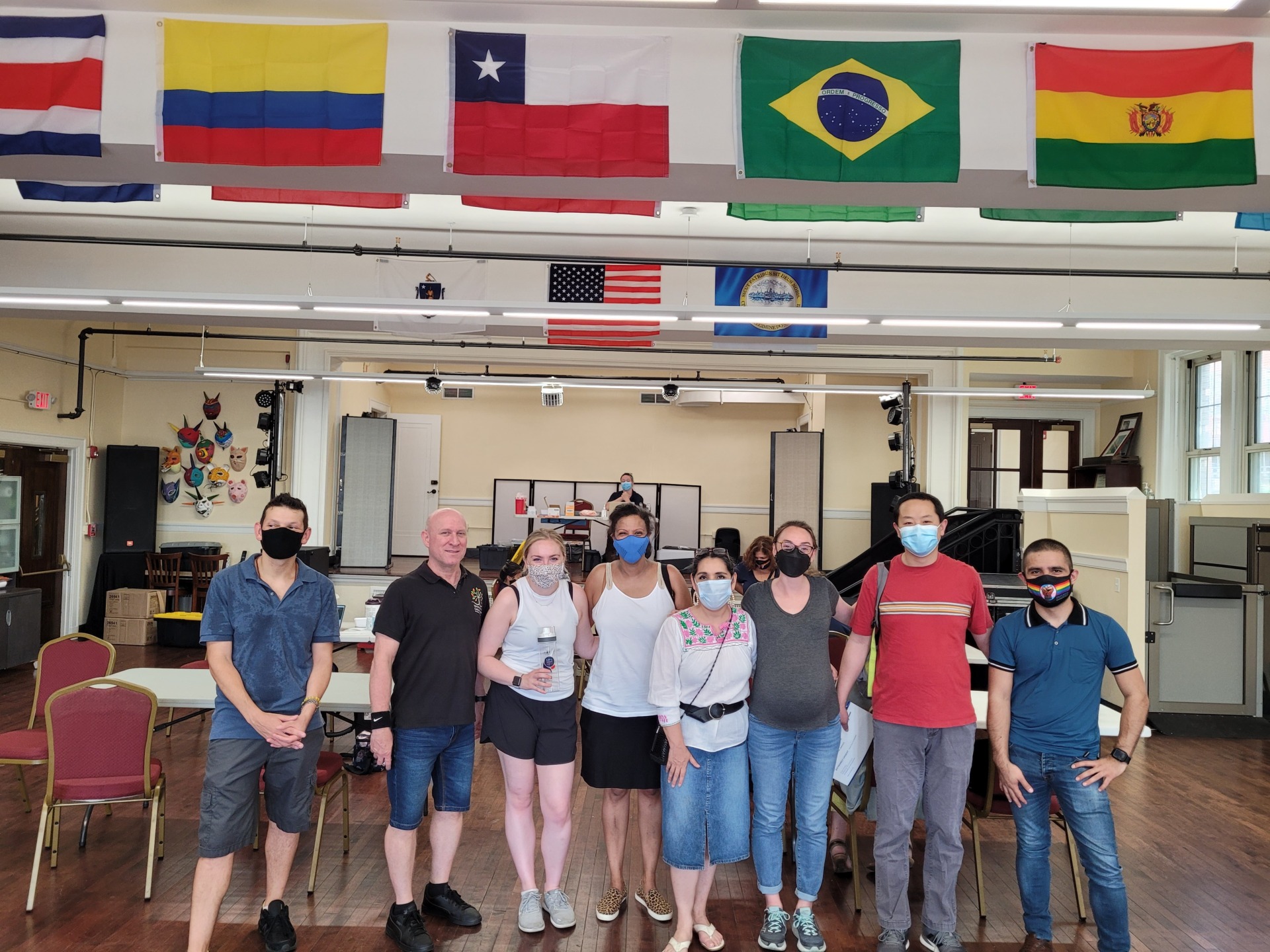 Choate and Lawyers for Civil Rights teamed up to help coordinate vaccine shots for the public.
Community Service is a core commitment
Choate has been privileged to receive invaluable support and opportunities from the communities in which we live and work. We don't take those privileges for granted. We are profoundly grateful and we are committed to giving back by actively supporting our communities in a variety of ways.
As one example of Choate's support for community, throughout the year, the firm sends one associate to the Suffolk County District Attorney's Office to act as a Special ADA in the Boston Municipal Court for four months at a time. Choate Special ADAs carry a diverse criminal case load at the DA's Office and are responsible for covering arraignments, pre-trial, and trial sessions at the court. Choate Special ADAs provide pro bono legal service to Suffolk County by drafting and arguing motions and conducting trials on their various cases over the course of their time at the DA's Office, negotiating with defense counsel, working with victims and law enforcement representatives, preparing witnesses, and appearing before judges on a daily basis.
In addition to donating, annually, thousands of hours for pro bono legal services, Choate and our partners also give back to our communities by, every year, providing significant financial support and thousands of hours of volunteer time to a wide spectrum of worthwhile community and charitable organizations.
To view the complete list, click here.