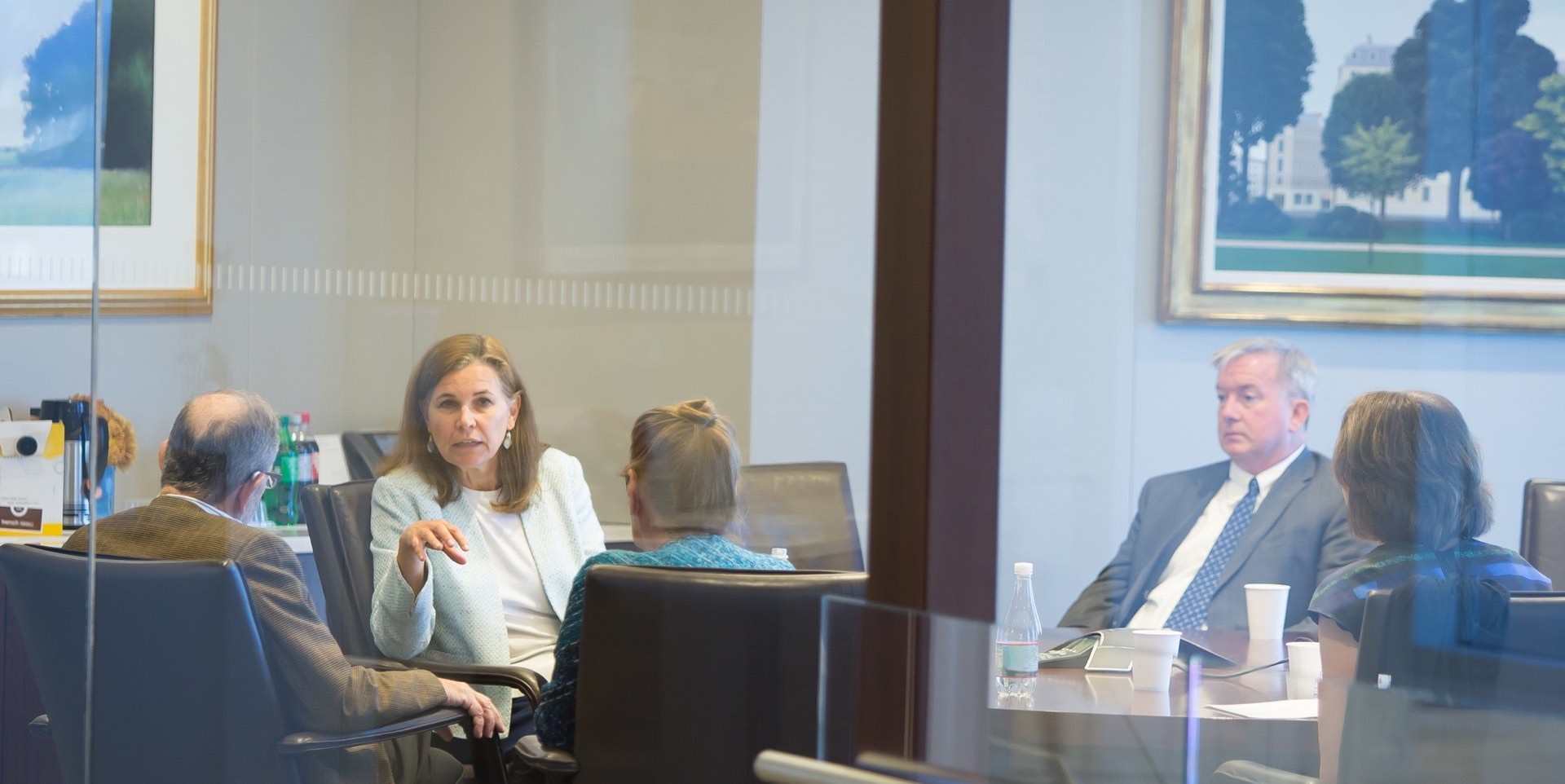 Built to grow, preserve and manage wealth across generations.
Experienced, interdisciplinary planning advice.
Choate's Wealth Management Group is unlike any other family office platform in the country. For more than 100 years, we have served some of the world's wealthiest families, including five of the world's top billionaires according to Forbes, managing their financial affairs through world-class estate and gift tax planning, investment management advice, income tax advice and tax return preparation and administration services. We currently manage nearly $5 billion for our client families, and help to design wealth strategies for billions more.

Our customized approach and ability to draw on our firm's market-leading talent in complementary areas sets us apart. Choate's team of 70 professionals—including some of the country's best-known lawyers, tax professionals, investment managers and trust advisors—works together to deliver integrated family office services and business-planning advice. Our experience allows us to support generations of high net worth families as they manage, preserve, grow and pass down their wealth.
All of these interdisciplinary skills mean nothing, however, if clients don't trust us to take care of their family. We've earned this trust for more than a century by developing teams that get to know and understand your family and its particular opportunities and challenges. We select, train and develop our talent to have both the intellectual and emotional intelligence to help families with their most personal matters.
Sophisticated Financial-Planning Strategies
We work to help clients transfer their wealth to younger generations as efficiently as possible by:
Developing and executing cutting-edge estate-planning strategies

Delivering the appropriate education to prepare multiple generations to manage the family's wealth

Crafting sophisticated, tax-sensitive investment management strategies to preserve and grow wealth with support and leadership from

Choate Investment Advisors

, our registered investment advisor
Provide legal, financial and other advice to families on their most personal matters
We also work with clients in every other aspect of their financial life. We prepare income tax returns for clients and their legal entities, and provide families with a team of trust advisors who help with financial planning, cash flow management, bill payment, real estate and household management services, and any other service we can customize based on a client's needs.
Corporate Governance & Generational Leadership Planning
For clients who own family businesses, we pull in business and tax lawyers from our corporate practices to help develop and execute strategies related to corporate governance and generational leadership planning.
Recent Accolades

Majority of practice areas recognized for excellence

Majority of equity partners named Best in America