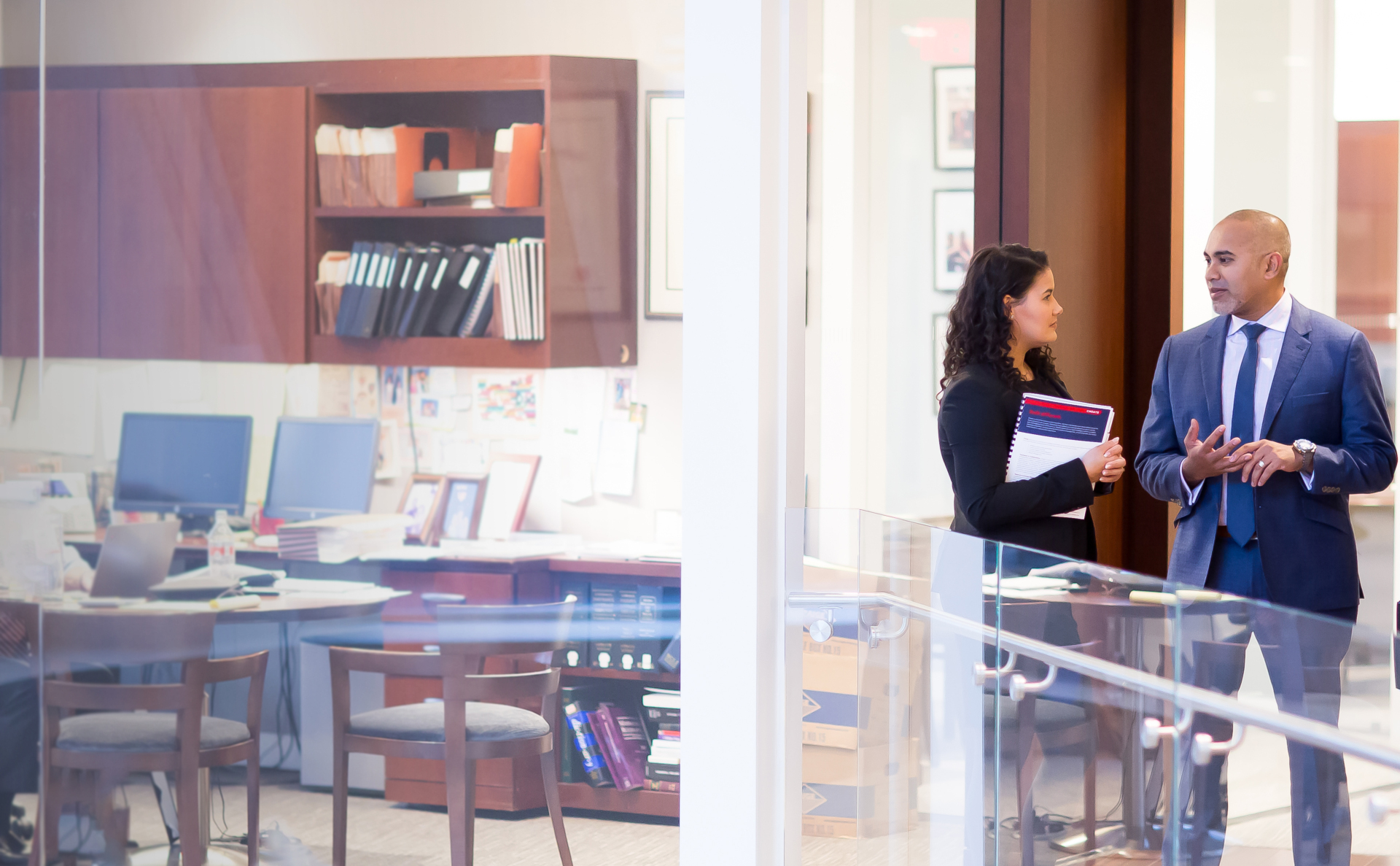 Diversity, Equity & Inclusion
Proudly embracing our differences to build an inclusive and supportive culture and a stronger community.
We believe that a diversity of backgrounds, experiences, and perspectives is critical to the success of our Firm, allowing us to deliver the absolute best for our clients and to foster a culture where each and every member of our community is valued and respected. We strive to embrace and celebrate our differences, to listen and to learn, because we know we are better and stronger together.
We have long taken a strategic approach to strengthening the diversity of our workforce and cultivating inclusion. Our innovative programs—inside the Firm and in partnership with our clients—help grow and diversify our population of attorneys and business professionals, and advance their careers.
Our single-office model with everyone under one roof and our collaborative and inclusive culture cultivates the creativity and innovation that let us solve our clients' most challenging legal issues.
Our commitment begins with four key pillars.
We are committed to partnering with our clients and the communities where we live and work to advance inclusion and diversity in the legal profession, and more generally. From our single office in Boston, we support a number of national, regional, and local organizations focused on diversity, equity, and inclusion.
Our diversity, equity, and inclusion efforts at Choate start at the top, led by our Firm's managing partners in collaboration with our Executive Committee, practice groups, and the Diversity, Equity & Inclusion Committee. Our Diversity, Equity & Inclusion Committee works together with our Professional Development and Legal Recruiting teams, affinity groups, The Choate Women's Network, and the Pro Bono Committee to plan, organize, support, guide, and lead on issues implicating and involving diversity, equity, and inclusion.
We develop high performers and build teams at every stage of the employee life cycle, from recruiting to promotion. Increasing diversity involves identifying talent in an inclusive way, and ensuring that we engage in developing that talent in ways that recognize, encourage, and leverage the differences they bring to the Firm. At Choate, we help our talent to succeed through Firm-wide education programs that range from raising awareness and developing skills, to targeted programs to help all of our colleagues recognize the existence of societal barriers that must be overcome. A hallmark of this development effort is our commitment to transparent, candid and instructive feedback, which happens at every level of the organization almost every day, formally and informally.
Employees have multiple opportunities to benefit from mentoring relationships, including apprenticeship programs for summer associates, Firm-sponsored mentoring programs, business professional programs, and affinity group-organized mentor pairings focused on various communities.
Diversity and inclusion have always been part of our core values—it's who we are.