Choate women lead in law, at the Firm, and in our communities.
Recognized as industry leading practitioners.
Women lawyers at Choate have been recognized as industry leading practitioners in each of our core areas, including being named "Lawyer of the Year," "Best Lawyers in America," "Top Women of Law," "Litigation Star," "Top Ten Litigators," and "Trailblazers" within their fields.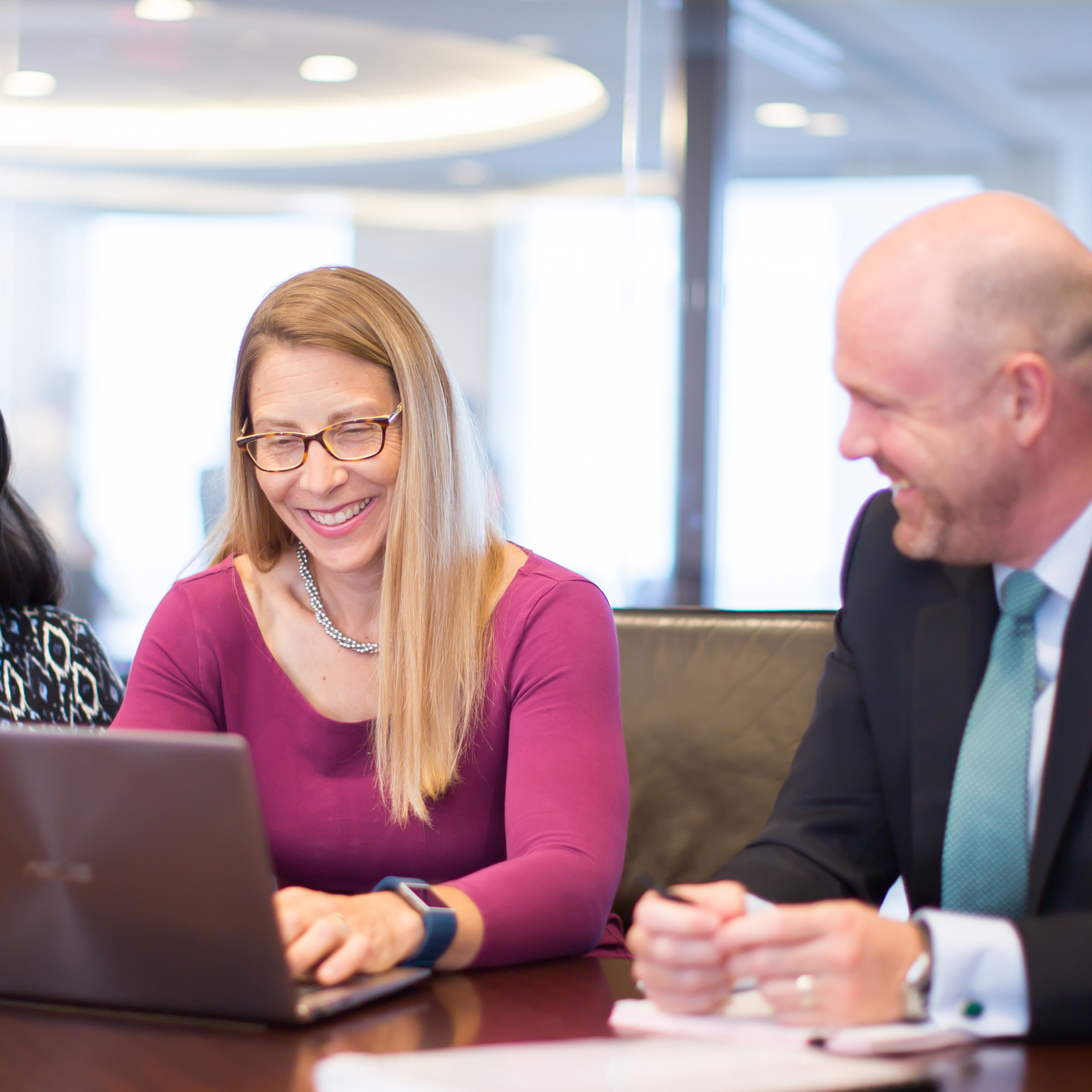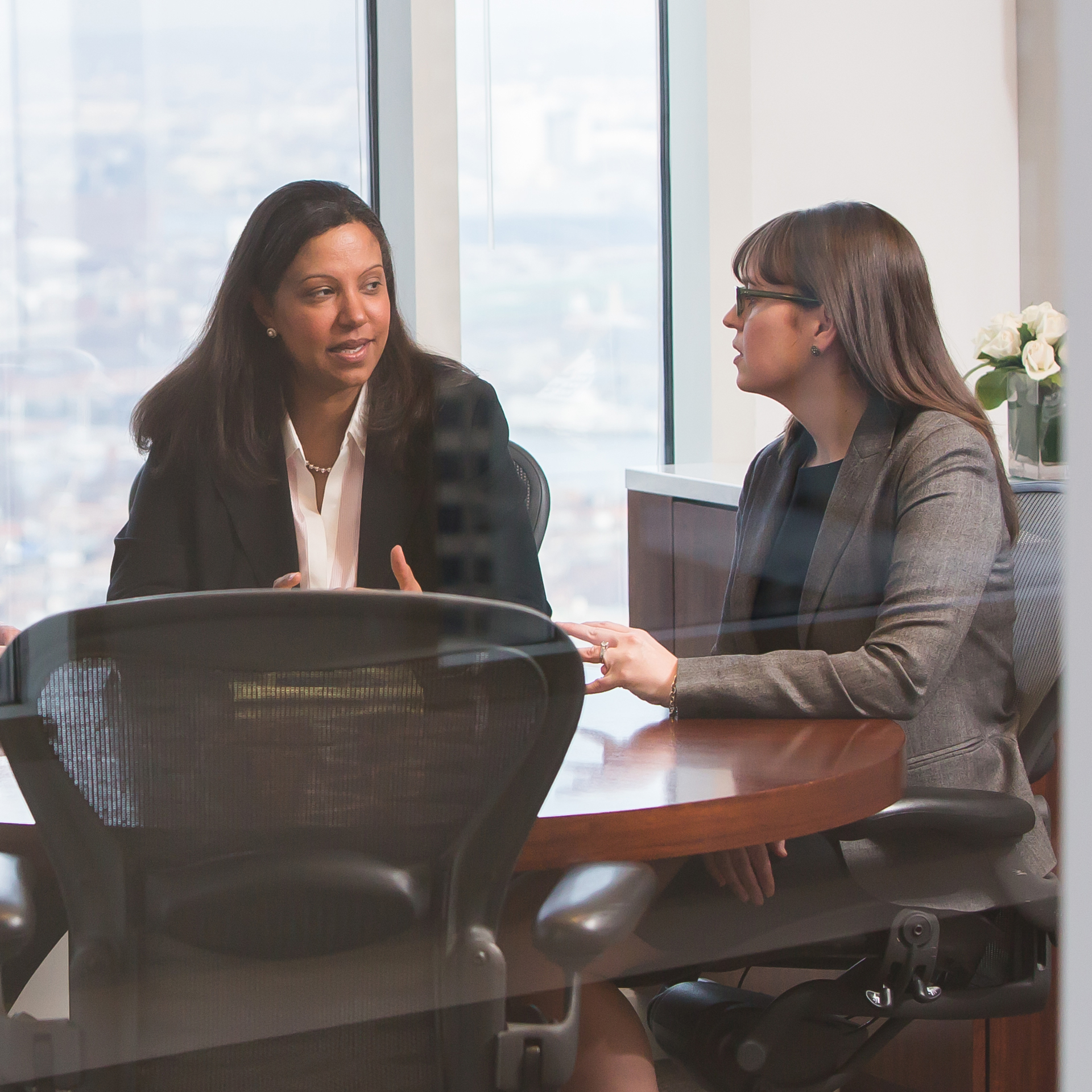 Leaders across the Firm.
Choate's women lawyers are leaders and hold key positions across the Firm. There are 19 women partners at Choate. More than half of these women serve as leaders of departments, practice groups, or are Firm wide committee chairs or Executive Committee members. More than 43% of partners promoted since 2007 are women.
Fostering mentoring opportunities.
The Choate Women's Network ("CWN") is an organized framework for encouraging, supporting, sponsoring, and promoting women across Choate. The CWN actively works to build networks and foster opportunities for women professionals at the Firm, at our clients, among our alumnae, and within the community.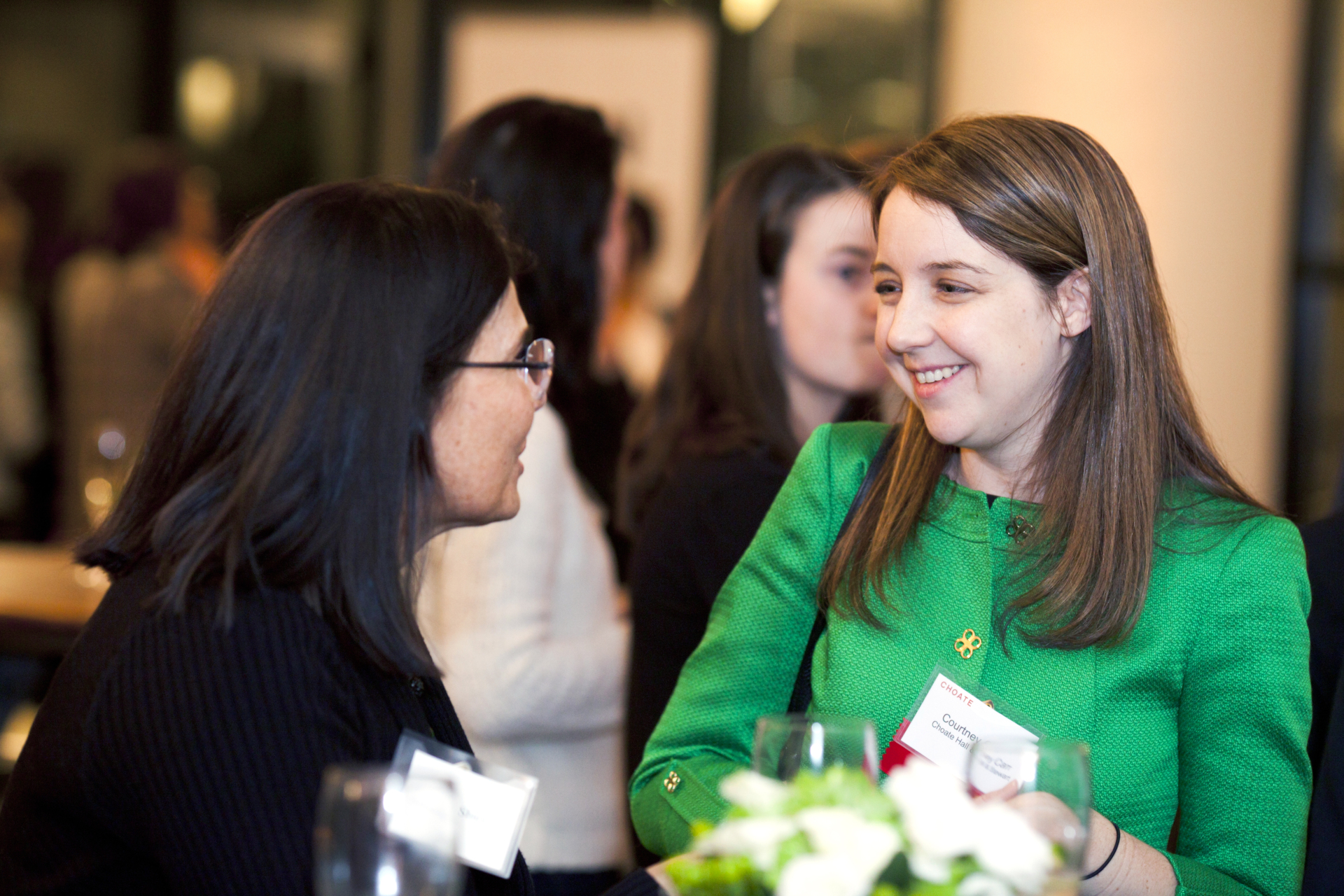 Recent CWN programming and opportunities include:
A virtual presentation and roundtable discussion led by Patricia Russo, Executive Director of the Campaign School at Yale, for the Firm, our alumni, and clients to discuss opportunities for women to take on roles in politics;
A series of professional, alumni, and social events in the Life Sciences industry;
Social events and programs for mentoring across organizations with clients in the Financial Services sector;
A private screening for the Firm, our alumni, and our clients of the documentary film about the life and career of Justice Ruth Bader Ginsburg;
An in-person networking event for members of the Firm, our alumni, and clients which annually includes a philanthropic component.
Year after year, a top priority for the Firm is creating an environment where our clients and talent come first. It will always be core to Choate's mission to foster a culture where client service, deep collaboration and inclusivity combine to provide a place where everyone is valued and respected. We recognize that a diversity of perspectives strengthens our Firm and benefits our clients.
Melissa Tearney
Co-Chair of Litigation Department and member of the Diversity, Equity, and Inclusion Committee