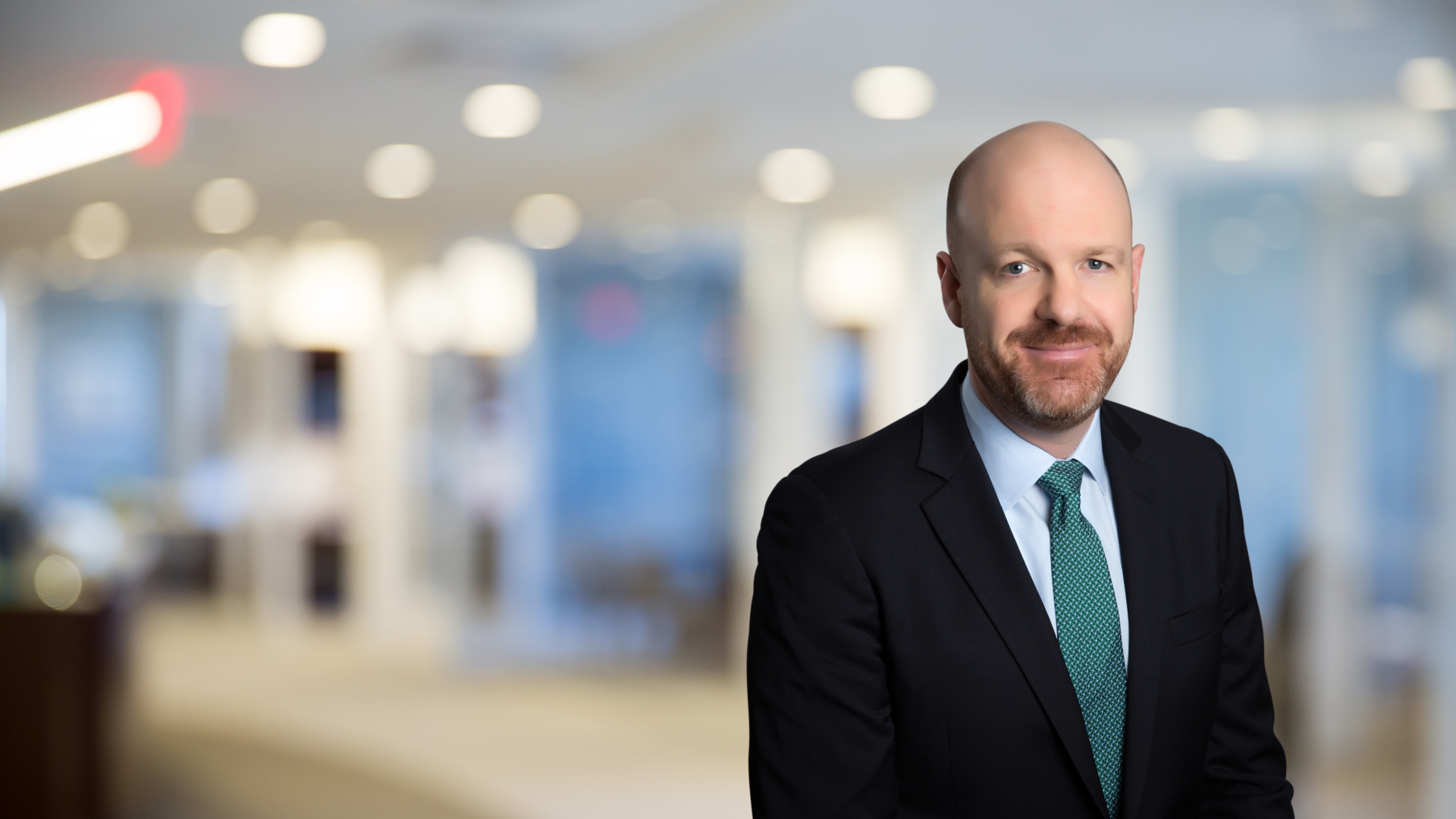 Charles E. Lyon, DPhil
Practice Group Leader - Intellectual Property
Charles Lyon, co-chair of Choate's Intellectual Property Group, focuses on helping clients understand, evaluate and respond to IP issues that arise in the context of business transactions or during the research and development of new products and technologies. Dr. Lyon has led hundreds of IP due diligence reviews on behalf of investors, investment banks and life science companies. Dr. Lyon also routinely provides advice and opinions regarding freedom-to-operate and IP landscape issues to assist with R&D decisions and in the context of pre-litigation disputes including Hatch-Waxman and Biosimilar litigation. Dr. Lyon is particularly sought after for his deep knowledge of the life sciences patent landscape and for his efficiency and ability to clearly communicate those issues that are most likely to affect the overall valuation of the underlying transaction or the risks associated with a particular IP dispute. While he practices mostly in the life sciences sector, Dr. Lyon's background as a chemist means that he is also routinely called upon by clients in the chemical industry.
He has been named "Intellectual Property Trailblazer" by The National Law Journal, a "Boston Rising Star" by the National Law Journal, an "Up & Coming Lawyer" by Massachusetts Lawyers Weekly and is named a Massachusetts Super Lawyer. Dr. Lyon has been named a World's Leading Patent Practitioner by IAM Patent 1000 and an "IP Star" by Managing Intellectual Property.
IP Due Diligence & Landscape Analysis: investor and company-side IP due diligence in the context of equity and debt financings, public offerings, mergers and acquisitions, collaborations, licenses and other transactions; landscape and freedom-to-operate analysis on behalf of investors and founders involved in company formations, or in the context of research and development planning and product clearances.
Intellectual Property Protection: strategic development and management of complex patent portfolios with specific expertise in gene therapy, immunotherapies, recombinant proteins, small molecules, drug delivery, personalized medicine, diagnostic tests, polymer chemistry, nanoparticles and catalysis.
Complex Intellectual Property Disputes: counseling in the context of pre-litigation disputes including invalidity and non-infringement opinions and planning for post-grant challenges; assist in patent infringement cases within the life sciences and chemical industries.
Representative Engagements
IP Due Diligence & Landscape Analysis:
Assisted multinational healthcare company navigate numerous patent landscapes and license arrangements involving immuno and molecular based diagnostic products.
Due diligence and landscape analysis for financings of several leading biopharma companies developing gene therapies.
Due diligence and landscape analysis for investors prior to the formation of biopharma company developing gene editing technologies.
Landscape analysis for biopharma company to support collaboration involving gene editing and immuno-oncology technologies.
Landscape analysis and legal opinions for biopharma company in preparation for launch of several biosimilar antibodies.
Landscape analysis for major pharmaceutical company evaluating partnerships in antibody-drug conjugate space.
Freedom-to-operate analysis for major healthcare company's acquisition of foam technology for treatment of chronic wounds.
Landscape analysis to assist research and development of biopharma company's antibody products.
Opinion work for animal health company relating to third party vaccine patents.
Due diligence for diagnostic company's acquisition of company with diagnostic tests for various infectious agents.
Freedom-to-operate analysis for multinational diagnostic company in context of supply agreement for point-of-care diagnostic device.
Due diligence for pharmaceutical company's acquisition of implant technologies for the treatment of pain and opioid abuse.
Due diligence for investor with focus on therapeutics, diagnostics and medical devices used for treating and diagnosing cardiovascular diseases.
Due diligence for investment banks involved in numerous public offerings.
Intellectual Property Prosecution:
Helped build strategic patent portfolio for prognostic cancer tests. Guided portfolio through two successive acquisitions by market leaders including most recent acquisition valued at about $580 million.
Represented pharmaceutical client from start-up phase through acquisition. Built patent portfolio around glucose responsive insulin product for treatment of Type II diabetes. Helped position company for acquisition with potential valuation of over $500 million.
Ongoing development and management of patent portfolio for chemical company developing catalysts and polymer technologies that can be used to produce green polymers.
Strategic patent portfolio development for immunotherapy company developing modified antibodies for use in treatment of cancer and infectious diseases.
Intellectual Property Disputes:
Strategic planning and support of litigation for healthcare company selling newborn hearing screening tests.
Strategic planning and support of litigation for healthcare company enforcing patent for cancer diagnostic tests.
Successfully settled pre-litigation dispute involving immuno-based diagnostic tests for infectious agents.
Strategic planning and support of litigation for pharmaceutical companies in Hatch-Waxman litigation.
Professional and Community Involvement
Dr. Lyon was a peer reviewer for the Massachusetts Life Sciences Center Small Business Matching Grant Program. Dr. Lyon is a member of the Boston Patent Law Association and the Boston Bar Association. He is also a member of the Oxford and Cambridge Society of New England.
Boston College Law School

JD, 2006
MIT

Postdoctoral Associate, 2000
Biophysical Chemistry
University of Oxford

DPhil, 1999
Biophysical Chemistry
Cambridge University

BA, 1996, First Class Honors
Natural Sciences
Massachusetts
U.S. District Court, Massachusetts
U.S. Patent & Trademark Office
has a keen understanding of how to evaluate intellectual property
IAM Patent 1000