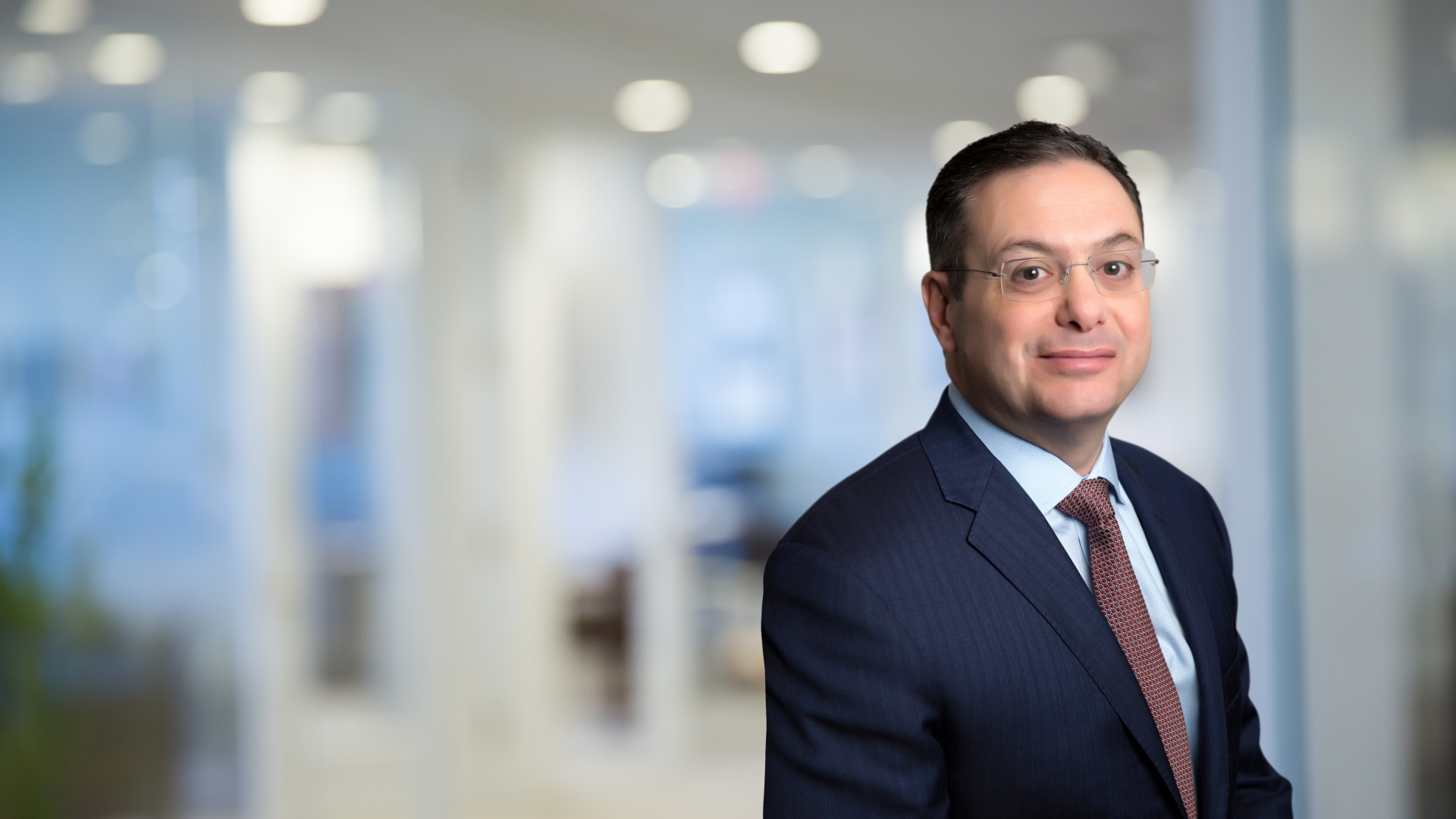 John F. Ventola
Practice Group Leader - Finance & Restructuring
John Ventola is co-chair of Choate's Finance & Restructuring Group.

Mr. Ventola has practiced in the finance and restructuring industry for more than 20 years representing banks, finance and business development companies, hedge funds and other capital providers in a wide range of complex transactions, workouts and bankruptcies. He is recognized as a leader in his field by Chambers USA and Best Lawyers in America and is named a Massachusetts Super Lawyer.
Finance & Junior Capital: represent financial institutions in complex, multi-tranche financial transactions, including asset based, cash flow, Term B, second-lien, DIP and mezzanine loans and preferred stock and other junior capital investments.
Private Equity: acquisition and growth financings for private equity funds and their portfolio companies.
Bankruptcy & Restructuring: all aspects of loan workouts, restructurings and bankruptcy proceedings, including cash collateral disputes, equitable subordination and recharacterization, Section 363 sales and contested plans of reorganization.


Representative Engagements
Counsel to Term Loan Agent that provided a $200 million loan to a leading office supply retailer as part of a multi-billion dollar take private transaction.
Counsel to Bank of America as the ABL DIP Lender to Performance Sports (d/b/a Bauer Hockey).
Represented Wells Fargo Retail Finance in connection with DIP and emergence loan facilities to Pacific Sun and HH Gregg.
Counsel to Agent, Salus Capital Partners, LLC, in connection with debtor-in-possession financing to NE Opco Inc. (d/b/a National Envelope). Named Restructuring Deal of the Year by The M&A Advisor.
Counsel to Agent in connection with $400 million, multi-currency loan facility to leading environmental services company.
Counsel to Agent under $100 million revolving credit to world famous maker of musical instruments.
Counsel to bondholders in restructuring of companies in consumer products, home building and healthcare industries.
Regularly represent private equity funds throughout the United States in acquisition, cash-flow and multi-tranche credit facilities.
Publications and Presentations
"Pendulum Swings Back Toward Lenders in Credit Bidding Disputes,"co-author, Journal of Corporate Renewal, December 2016.
"Caution: Make-Whole Provisions Are Taken at Face Value," co-author, Bankruptcy Law360, November 2013.
"10th Circ. Has Left Less Static for Secured Creditors," co-author, Bankruptcy Law360, January 2013.
"Environmental Claims Get Harder to Discharge," co-author, Bankruptcy Law360, November 2010.
"The Assault on the Secured Creditor," panelist, ABI Northeast Conference, July 2010.
"Lessons From In Re Hydrogen LLC," co-author, Bankruptcy Law360, May 2010.
"Viewpoint: Court Ruling Endangers 'Credit Bidding'," co-author, American Banker, April 2010.
"Turnaround and Distressed Investing," panelist, MIT Sloan Private Equity Symposium, April 2010.
"Surviving the Credit Markets and Succeeding in a Turnaround," co-author, Bloomberg Law Report: Banking & Finance, May 2009.
"Distressed Investing and Turnarounds," panelist, MIT Sloan Private Equity Symposium, April 2009.
"Credit Market Exposure," panelist, Periscopes Up: Managing Your Company in Turbulent Economic Waters, November 2008.
"Chief Restructuring Officer: Coming to a Company Near You?" co-author, ACC Northeast Chapter Quarterly Newsletter, Quarter 2, 2008.
"The Role of a Chief Restructuring Officer," co-presenter, Boston Bar Association Business Law Section Meeting, February 2007.
Professional and Community Involvement
Mr. Ventola is a member of the Firm's Executive and Hiring Committees.  He is active in the Commercial Finance Association, the American Bankruptcy Institute, the Turnaround Management Association and the Bankruptcy Section of the Boston Bar Association. 
He lives in Marblehead, Massachusetts with his wife and two daughters.
Boston College Law School

JD, 1994, magna cum laude, Order of the Coif
Boston College

BS, 1990, magna cum laude
A smart, thorough lawyer with good business sense.
Chambers USA
He knows when we're off-market and what we should fight for - that's business insight we value.
Chambers USA
He provides excellent legal counsel through all stages of financing transactions.
Chambers USA
He's very responsive, quick and really easy to work with.
Chambers USA